By Timothy Randhir, University of Massachusetts
Chiapias – March 12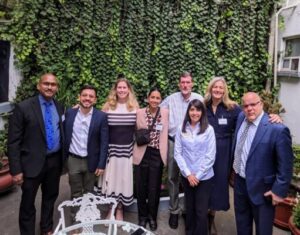 As we arrived at Tuxtla Gutiérrez, we were greeted by the friendly staff of Cecropia, a nonprofit that connects global challenges to local solutions. We were impressed at their company Teetik which adds value to wood by developing and marketing sustainable wood products. Converting high-quality wood into beautiful furniture is a unique idea that we will share with our wood and carpentry industry in using sustainable wood in their products. There is market value in products that are differentiated through customer value in a sustainable economy.
We learned a lot about the history of Chiapas during our visit to San Cristóbal, a beautiful city an hour's drive from Tuxtla Gutiérrez. The indigenous communities' unique knowledge of managing their environment and developing hand-made artisanal products was impressive. A guide explaining the history of southern Mexico was very informative in learning about the interaction among indigenous communities, land rights, and the nature of colonial exploitation that transformed the region. We learned about the pathways of immigration to the USA border and the factors, especially loss of livelihood and impacts of climate change, that played a significant role in people leaving their homeland. Our visit to the central plaza in San Cristobal was enjoyable as it served as a place for communities to gather for communal activities, including economic activities like sales of artisanal products.  Similar town commons occur in New England and other areas of the USA, and we observed these spaces for more local community empowerment activities like in Chiapas.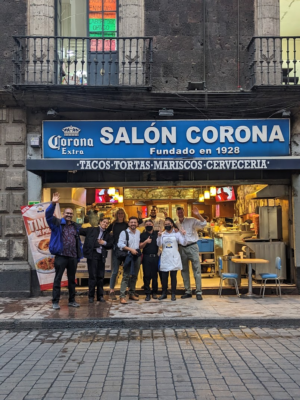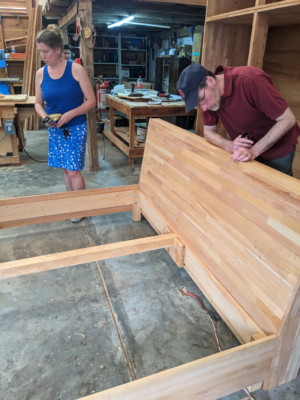 Our trip to overlook points of Sumidero Canyon was a highlight of the trip to Chiapas. We enjoyed the company of all US fellows as we shared our knowledge and hopped between overlook sites. The nature of the river, the hydropower dams, and the unique biodiversity were impressive. We will share this with students and communities back home as it brings the interaction between energy, environment, and economics in a beautiful natural region close to a major city, Tuxtla Gutierrez. We learned about the interaction between economic activity and environmental impacts, especially the impact of dams on biodiversity, interaction among tourism groups, and farming on hilltops that impacted the canyon through runoff.
Mexico City – March 13
Our visit to Mexico City allowed us to share experiences and work among US fellows. The extent of economic activities near tourist sites inspired our trips to local areas. The history of the city and the challenges of water resources exploitation led to land subsidence (sinking city) that is affecting many historic sites and increasing the cost of restoration. The city's economy is vibrant, with many economic activities that empower communities. Juan Carlos of Cecropia gave an overview of the activities in the Plaza de la Constitución at the historic Metropolitan cathedral. We explored the busy streets where artisanal vendors and various shops line the streets. It gave us experience in understanding a significant city and its economic activities.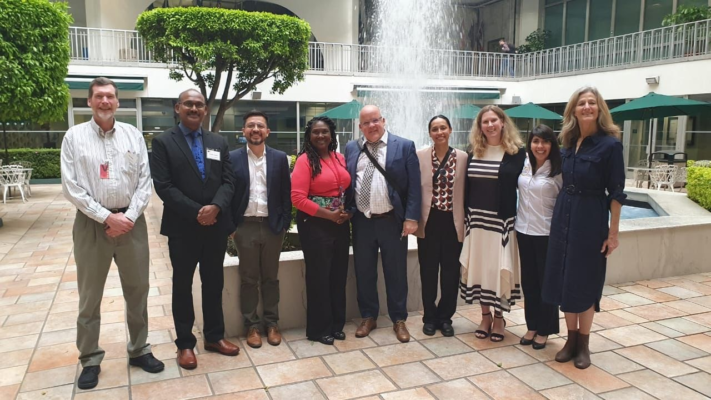 We visited the U.S. Embassy in Mexico City and shared our experience in hosting Professional Fellows from Mexico and Guatemala. Hearing from other fellows about their hosting experiences in Massachusetts and Arizona was refreshing. We learned of the commonalities in the great experiences of hosting dedicated fellows and learned about their work in economic empowerment in their own countries. Engaging in food entrepreneurship, community gardening, serving immigrants with opportunities, and enhancing ecotourism were some areas the US Fellows shared with the embassy staff. We were thrilled to hear the enthusiasm and support expressed by the embassy. We learned the importance of DEIA in the Professional Fellow Program, especially in addressing economic empowerment in those communities.
All opinions expressed by the program participants are their own and do not represent nor reflect official views from the Bureau of Educational and Cultural Affairs of the U.S. Department of State, or of the Institute for Training and Development, Inc.