By Stella Kroustalidoui, English teacher, Greece
First time in the US…First time on a 10-hour flight from Athens to Philadelphia…First time I live and breathe and think -and even dream- in English!
First time I've lived in a house with 9 other colleagues from around the world sharing food, laughs, experiences and responsibilities since I was a student ( a loooong time ago!)
First time I've read the whole constitution of the USA (the second most incomprehensible reading material in my list after James Joyce's "Ulysses") and can say with some certainty that I have begun to understand how it works! (thanks to Bruce and his inexhaustible knowledge on the topic).
First meeting with American colleagues who are more than willing to share insight, creative ideas, lesson plans, classrooms, their students even! (Thank you so much people at Easthampton High for the glimpses into your school reality!)
First time I've stood on the other side of the door, changing perspectives, looking at history from another angle in Historic Deerfield as amazing, eager people talked, explained, showed, transmitted passion about their area and the reality behind colonization and the plight of the indigenous people!
First time I've seen so much green lush landscape, tall trees swaying in the wind, hares and chipmunks crossing my path as I walk or cycle in a place out of a fairy tale full of friendly, relaxed people. First time I've travelled anywhere away from home and felt so safe-bears excluded! (thank you Amherst and community)
First glimpse into the work of a painter I have admired for a long time and whose work has offered me a springboard for discussion with my Greek students of American life and people -Norman Rockwell! Being there, standing in front of his paintings, absorbing the colors, smelling the paint imagining the artist living and working at the exact same spot is something not easily put into words!
This program has given me the opportunity to experience a lot of firsts when the realities of my every day life at home afforded me little hope of such open vistas. Working for many hours a day, under pandemic conditions, with two teenage children still at school has been a trying, exhausting experience which is now locked in a cupboard somewhere and put aside for a while and that's the greatest present anyone could offer me! And I'm grateful!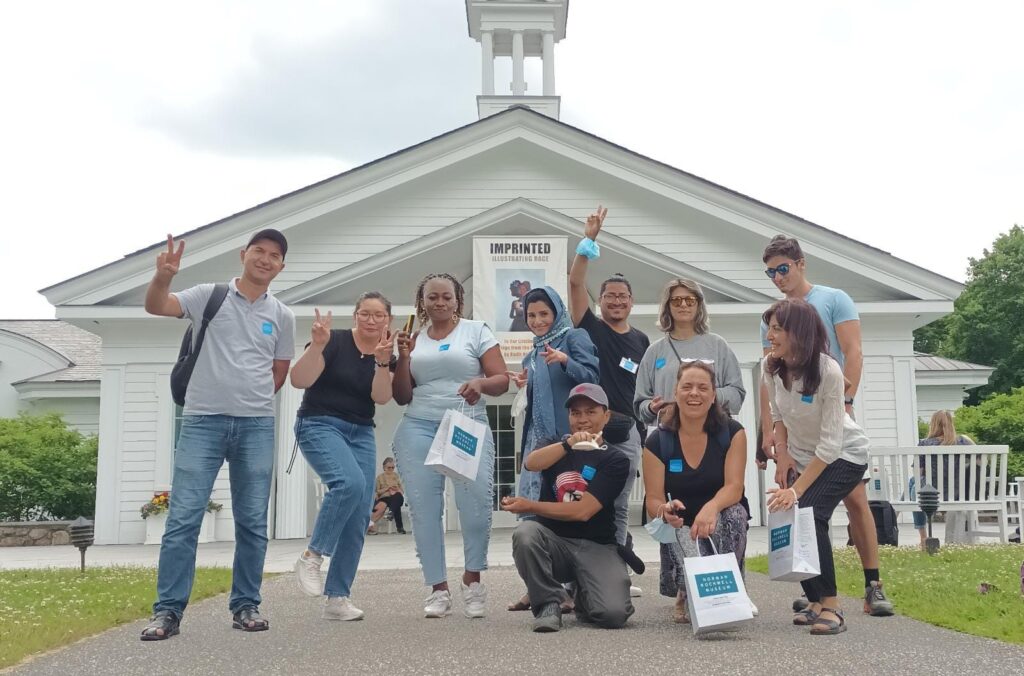 All opinions expressed by the program participants are their own and do not represent nor reflect official views from the Bureau of Educational and Cultural Affairs of the U.S. Department of State, or of the Institute for Training and Development, Inc.