My Birthday in the United States
By Ján Huňady, Slovakia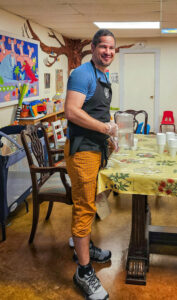 I am an associate professor at Matej Bel University in Banska Bystrica, Slovakia. My focus is on public economics, finance, and innovation and in my practice, I rely on data and examples from Europe. However, I always like to compare the situation in different countries while trying to find good practices. Hence, I have been very pleased that I was chosen to participate in the prestigious SUSI program for scholars. The program is funded by the US Department of the State. The SUSI Institute I am attending is focused on Economics and Sustainable Development and it's managed by Institute for Training and Development (ITD). Our workplace within the program is in the city of Boston, which is a famous university city. Despite my experience in the field, I still have learned a lot here due to the excellent compilation of the academic program, practical activities, and visits. Among the many examples, I would like to mention the visits and discussions at the Federal Reserve Bank, Port of New Bedford as well Harvard Business School. Moreover, the close collaboration of eighteen selected participants from all over the world is another vital source of new knowledge. Working on projects with people from countries in Asia, Africa or Amerika represents a whole new dimension for gaining international experience during the exchange program. In formal and informal discussions, I often share my experience from Slovakia with other participants. We are looking for common elements and differences in university teaching and the situation in the economy. I am also surprised by the openness of experts from many universities in the Boston area during the sessions. They've shared their experiences and are always ready to hear our views on the problems.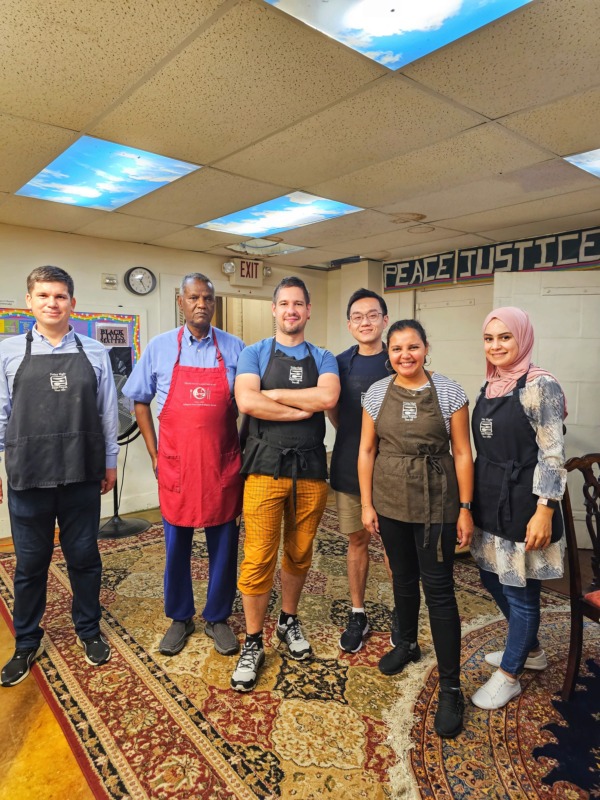 If I had to summarize the main essence of the program in a nutshell, I would say it's all about giving and taking. Probably nothing can describe this aim better than the weekly volunteering activities that are also part of the program. Participants are encouraged to help with providing food and clothes for people in need at Arlington Street Church in Boston. The charity is called Friday Night Supper and it is carried out continuously each Friday since 1984, with more than 5000 meals served every year. This was all new for me since I had not performed similar activities in my home country. But after this experience, I want to take this good practice home to Slovakia with me. This allows us to see not only the brighter side of the US economic successes but also the less pleasant consequences for some socioeconomic groups. This blog is not the right place to write about the economic causes for poverty, which is a complex problem. However, based on the US census more than 11% of the total population live in poverty. We could say that this number is not critical, but we cannot hide from this problem since it is evident almost everywhere. Thus, I am happy that during volunteering we met so many young US citizens who are trying to help the people. Volunteering is part of the culture here and based on the last US census more than 23% participate in formal volunteer activities. Thus, in theory for every person under the poverty line, two other citizens are ready to help with some kind of volunteering. Now I know that volunteering is not only about giving to others. I will remember the genuine gratitude of the people who received food for a long time. Some people even came to thank all the volunteers around. The good feeling I took out of this experience was one of the presents for my recent birthday. My birthday party was also very special. I received birthday wishes in 17 different languages and wonderful presents from people whom I can call friends. We enjoyed music from different cultures and had fun. This was the best ending of this week full of giving, taking, and learning from each other. We saw the good, the bad, and we are taking the best experiences back home.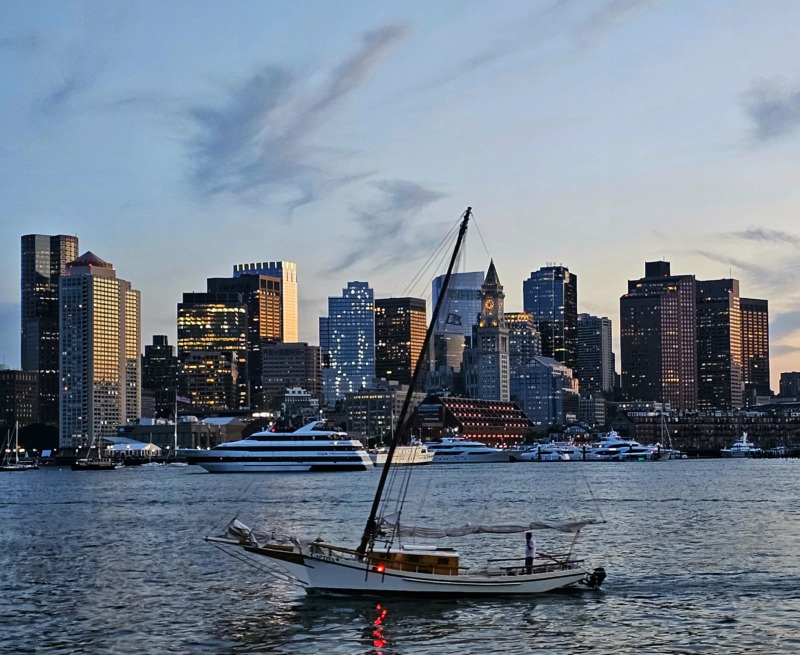 All opinions expressed by the program participants are their own and do not represent nor reflect official views from the Bureau of Educational and Cultural Affairs of the U.S. Department of State, or of the Institute for Training and Development, Inc.