Jurate
Starting the second week of SUSI experience, it's time to reflect on why we are here and what we are gaining from this current of experiences, information and new people.
So, here we are.
My name is Jurate and I am an educator from Kaunas, Lithuania. My main professional activity is teaching General English. In addition to that, I am involved in entrepreneurial training at local and national levels. I applied for SUSI looking for inspiration and fresh ideas to jump-start my professional life.
The program we have immersed ourselves in offers a wide range of activities from academic lectures, to engaging workshops and informal meetings with locals.
What stands out for me in the program of the first week is Professor Bruce Laurie's lecture on the American political system and a discussion with Professor Barbara Madeloni about the US educational system. Without sugarcoating and promoting the American Dream, Professor Laurie provided an eye-opening introduction to the foundations of the American democracy which gives a priority to the rights of individuals, attempts to prevent the rise of populism, but discriminates against certain groups of residents, for example, African-Americans and women.
The discussion with Professor Madeloni later the same week enabled me to locate the problems and opportunities created by the Founding Fathers within the current situation the US education system faces. The old issues of racism and different types of discrimination are being tackled by grassroot movements, inspired to act by the long tradition of empowering individuals.
Mikhail
Study of the United States Institutes for Secondary Educators (SUSI) – 2021 is in full bloom and I'd like to share my experience of it so far. First, let me introduce myself. My name is Mikhail Mamaev, I'm an English teacher at an international school "Letovo" (Moscow, Russia). Though our school is open to students only for the third year, we're always analyzing educational practices of best world schools. That's why I strongly believe participating in the SUSI program can reflect how different educational models can co-exist and thrive and can give me opportunities to make it happen in the classroom.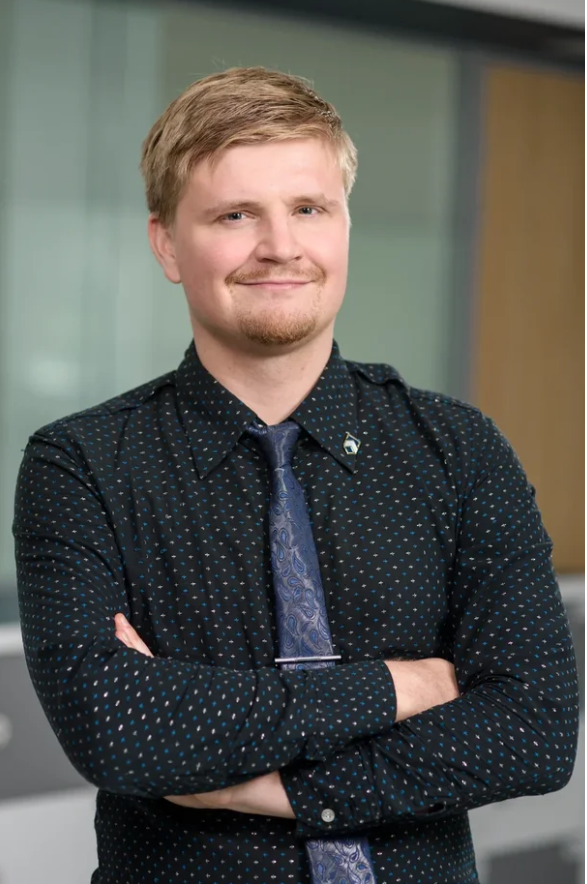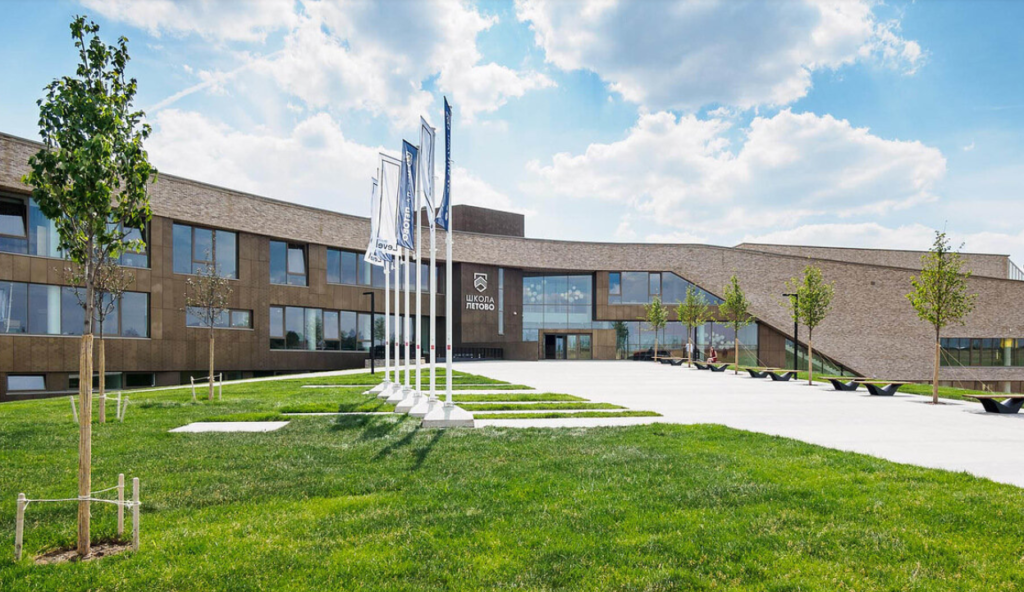 We're nearly halfway through the program and I've already had many insights and opportunities for further research and professional development. For example, during the session "Representing perspectives in teaching history" by Tammis Coffin I discovered an amazing way of introducing deep historical events and documents via poetry, creative writing, and the author's voice. It's amazing how the history of the Pocumtuck Homelands can become so fascinating for participants from all over the world and how virtual space can unite them through common topics, feelings and experiences. It was fascinating to see how Professor Tammis Coffin managed to effectively combine various genres and media in one session.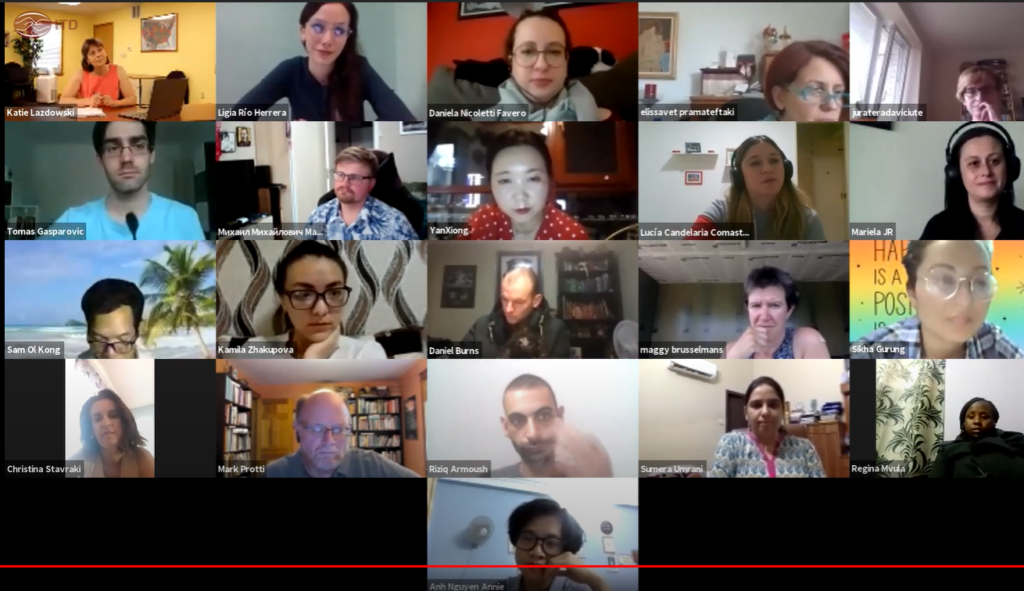 Moreover, I had the pleasure of organizing a social hour when my colleague from Pakistan Sumera Umrani and I needed to prepare some activities for all participants to get to know one another better. We used the idea of an acrostic poem for the participants' introductions and then asked them to talk about their favourite possessions. It's riveting how such simple activities could, on the one hand, can demonstrate the participants' origin, interests and peculiarities of character, and, on the other hand, build bridges among different cultures and traditions.
Our academic session "Teaching about the US: Problem based learning – case studies, methodologies and discussion" by Dr. Katie Lazdowski has become the summit of the first week when we did some jigsaw reading based on a famous fairy tale "Little Red Riding Hood". While working in breakout rooms, we analyzed the text from various points of view and thought about the topics introduced in the plot. Next, we discussed the featured cases in the whole class, taking into consideration everybody's contributions. Undoubtedly, Dr. Katie Lazdowski demonstrated how various teaching methods and approaches can be combined and can lead to a meaningful outcome.
So far, the SUSI program has been perfect for me in terms of organization, new contacts, academic opportunities, and professional development. What's more, the program helps to better understand peculiarities of culture and traditions of the USA and various parts of the world in general. All in all, there are plenty of teaching moments for me to disseminate with my colleagues and students as a follow-up to the program.
Tomáš
I'm Tomáš and I teach English and American Studies in Bratislava, Slovakia. I applied for SUSI because I'd been hoping to hear American perspectives on American issues.
Suffice it to say, the course has more than delivered. All the sessions have been intellectually stimulating – which was probably to be expected – but the real revelation has been that they've been morally stimulating as well.
A particular stand-out has been the lecture American Institutions: Rule of Law – Civil Rights Applied by professor Martha Umphrey. She talked about US Supreme Court decisions I might have heard of, but she made connections I hadn't thought about, such as that while Brown v. Board struck down the doctrine of "separate but equal" in education, it did so by assuming the law is colorblind. It takes only a cursory look to see that that isn't the case and it's fascinating to realize how a landmark case in the fight for civil rights might have become an impediment to further progress.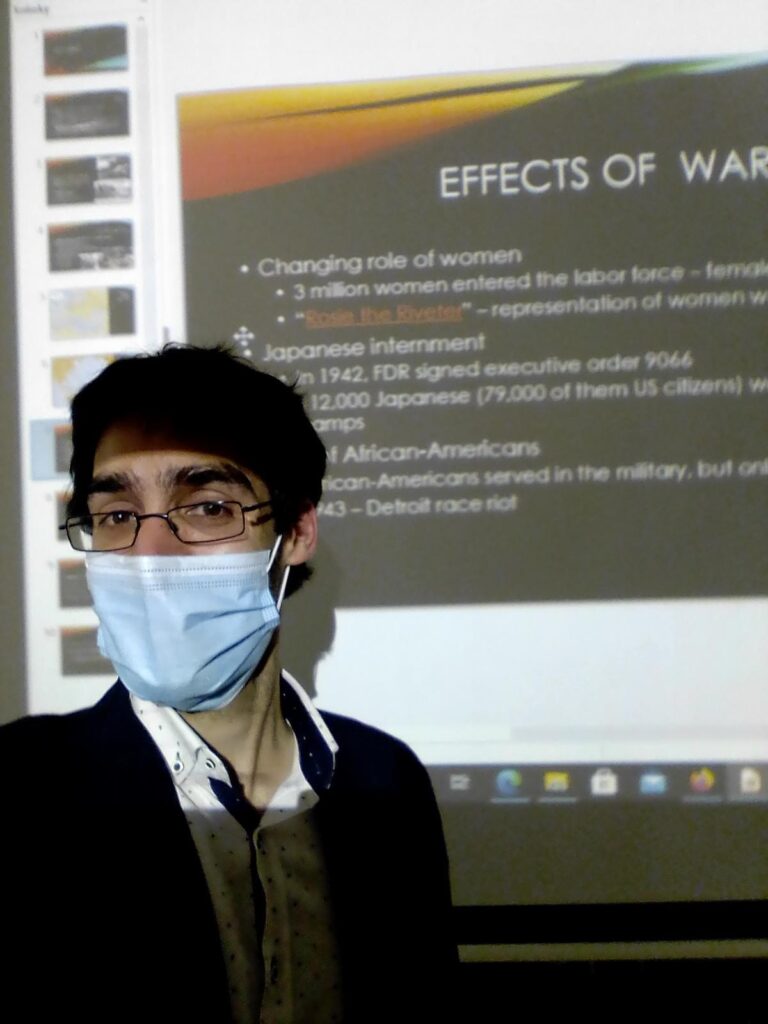 I've found the session on volunteering the most pleasant surprise so far. As someone who doesn't even volunteer to wash the dishes I would never have chosen a class like this on my own, nor would I have expected it as part of an American Studies curriculum That's why I'm grateful that it has been included in the program as I'd been unaware that volunteering was much more a part of the social fabric in the US than here. We don't really have a culture of helping each other, maybe because the assumption is that there is a government-run safety net. While I'm sure most in the United States would appreciate the country taking better care of its people, there is nevertheless something to be said for people choosing to give something back to their community.
All in all, we have been enjoying SUSI immensely so far and we can't wait for more!
All opinions expressed by the program participants are their own and do not represent nor reflect official views from the Bureau of Educational and Cultural Affairs of the U.S. Department of State, or of the Institute for Training and Development, Inc.