by Randi Hunshamar – Teacher at Langhaugen Upper Secondary School

Monday had a packed program, but what a day: A tour of Emily Dickinson's home and discussions about her poetry, discussions with four local teachers about school life, and a cultural night at the ITD house. Good times make good memories!

The day started off at Emily Dickinson's homestead. She was born in Amherst in 1830 and mainly led a quiet life at the family home. A few poems were published anonymously while she lived, but it was when she died in 1886 that the magnitude of her writing: became clear: 1800 poems had been penned down on scraps of paper and in letters to friends. Today, Emily Dickinson is one of the most cherished American poets, and one of the most famous poems is the one below, which can be said to be descriptive of Dickinson and her life:

I'm Nobody! Who are you?
Are you – Nobody – too?
Then there's a pair of us!
Don't tell! they'd advertise – you know!
How dreary – to be – Somebody!
How public – like a Frog –
To tell one's name – the livelong June –
To an admiring Bog!

This poem, which can be understood as a critique of the constant hunt for fame, shows us that her poetry is still relevant today. One wonders what Dickinson would have said if she had known what fame she would achieve, and that 20 people from all corners of the world would tour her house! Professor Sanchez-Eppler gave a lecture on Dickinson's poetry, before guided tours in the Dickinson home. If anyone wasn't a fan of her poetry before this day, they are now!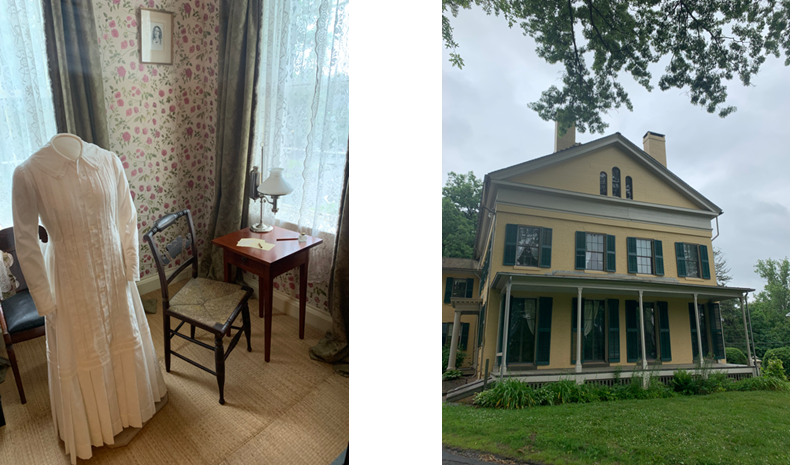 After lunch we met up with Sam Camera, Gloria Davis, Tom Fricke, and Alicia Lopez, who are all teachers at high schools and middle schools in Amherst. They started off with an introduction of themselves and their work, and afterwards we met them in groups and could ask them questions. It was very interesting to listen to their experiences and about their working methods, which inspired several of us to try out new assessment and working methods and at home. Some might skip giving homework as well after the session! It is evident that many of the tendencies in the American school system are a world-wide trend as well, and to share experience is gold.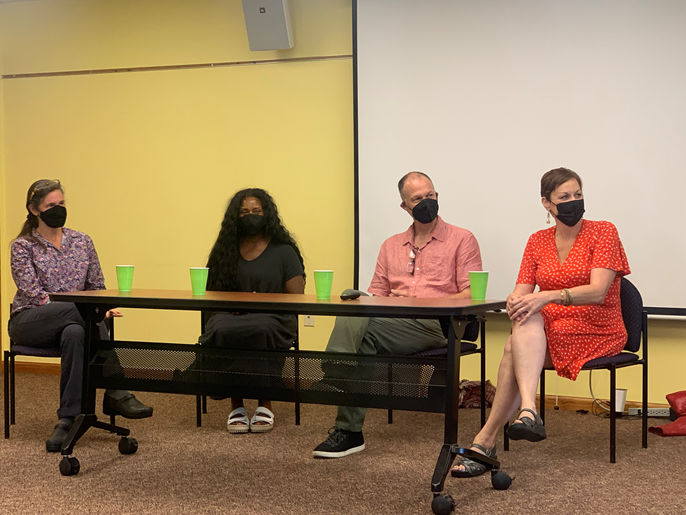 One of the many enriching outcomes of the SUSI programme is that we get to learn more about each other's cultures, and Monday night was the cultural evening. All participants had set up little stands with pictures, artifacts and food from their countries and for a few hours, we travelled the world. Enough said: pictures say more than a thousand words: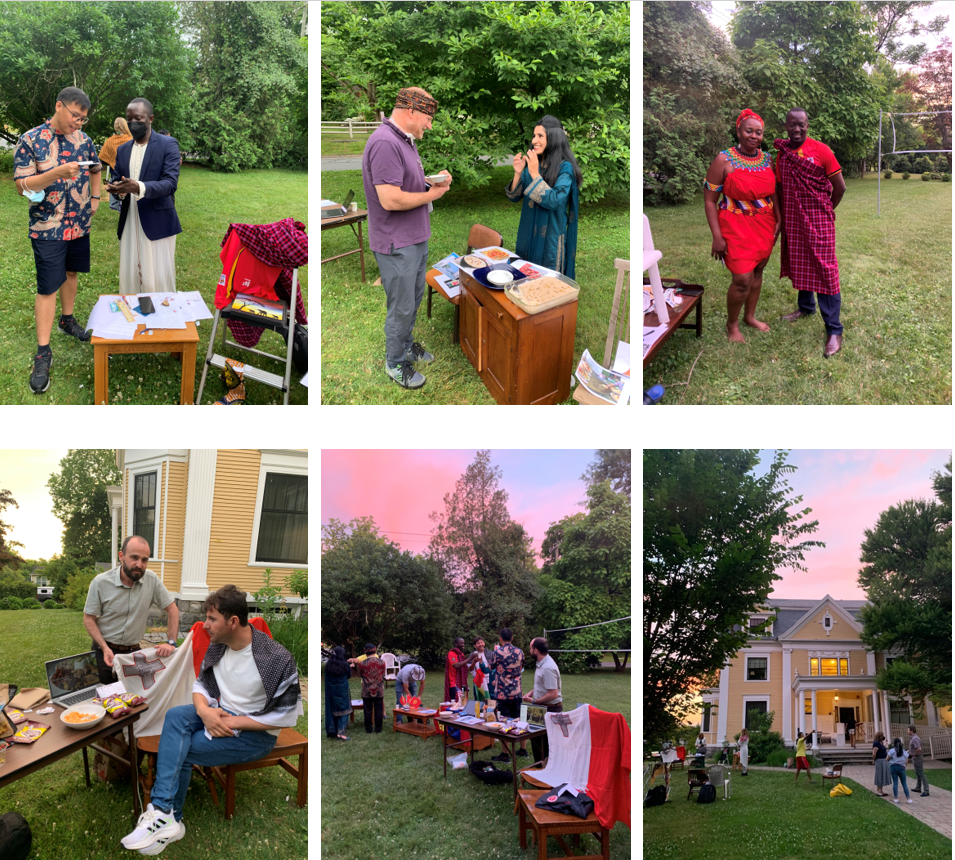 All opinions expressed by the program participants are their own and do not represent nor reflect official views from the Bureau of Educational and Cultural Affairs of the U.S. Department of State, or of the Institute for Training and Development, Inc.