United Diversity: different yet similar
By: Shikha, Mariela and Sumera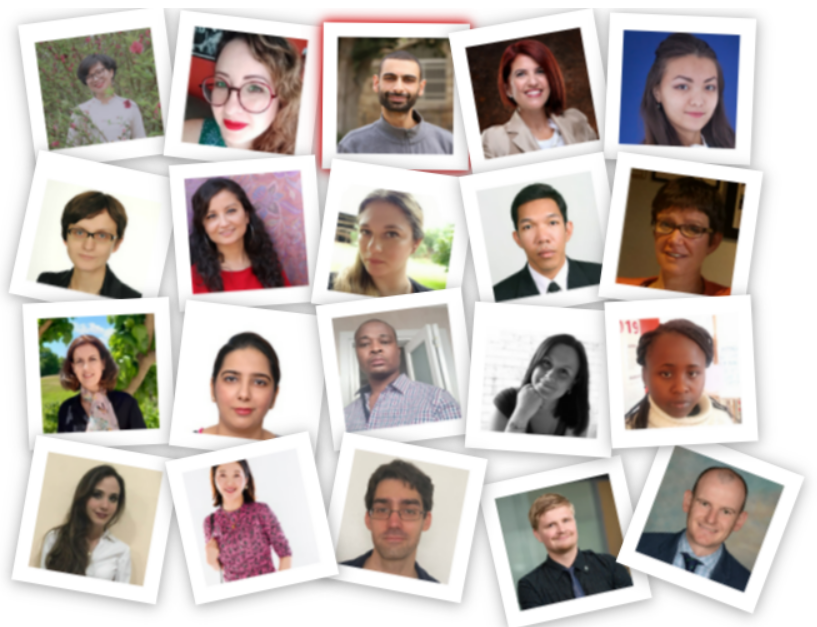 Words from Bloggers: Sikha, Mariela and Sumera (SMS)
The Study of the United States Institute (SUSI) for Secondary Educators has immersed us in an exceptional learning program that has allowed us to open our minds to new perspectives and ways to understand not only how the USA works, but also other countries around the world. Academic sessions along with social hours and virtual homestay with American hosts is an absolutely amazing experience. In addition, the participants in the cohort from twenty different countries, no doubt, portray a vivid picture of the 'melting pot'. Having known them all and learn so many great things with and from them is absolutely a rich treasure every educator must have once in a lifetime.
Engaging Academic Sessions and Other Interactive Activities at SUSI, 2021
The academic sessions planned by the incredible team of the Institute of Training and Development (ITD) at Amherst have been so well organized and developed by exceptional professionals specialized in different subject areas who have enlightened us with their knowledge. We have had the opportunity to see interesting pre-recorded sessions that have helped us get immersed in each one of the topics and share thoughts, expertise, and beliefs not only with professors from the program but also with colleagues from many different countries around the world. The discussions and contributions that have been developed in each one of the sessions about relevant topics such as social movements, educational systems, politics, culture, volunteerism, and economy have made this experience motivating, enriching, and unique. Besides the excellent academic section, we have had the opportunity to be part of social hour sessions. The amazing activities planned by our colleagues have been so different, lovely, and creative allowing us to get to know each other in a better and funny way.
Another interesting and engaging activity planned in the program is the virtual homestay. Through these sessions, we had the opportunity to meet our host and his/her family, exchange cultural aspects from our countries, share and prepare recipes together, discuss important issues that we are living amidst, and talk about our jobs and personal things.  Looking forward to meeting these wonderful people in person soon.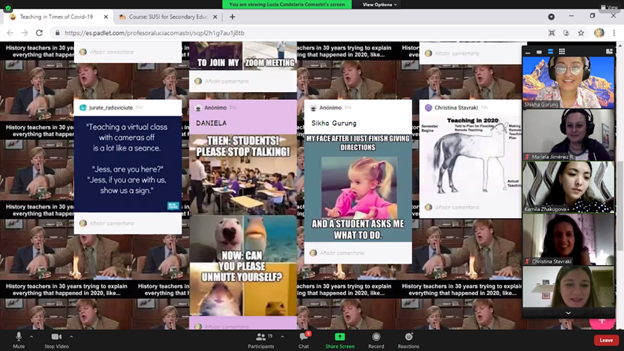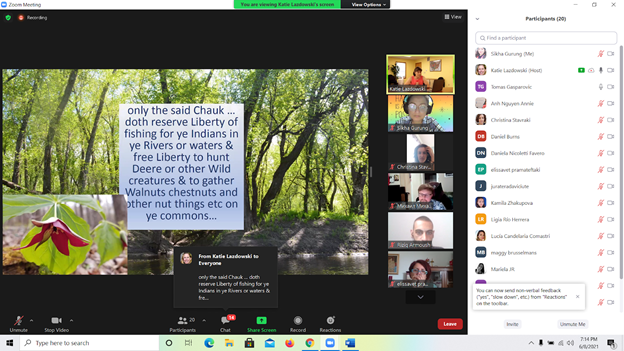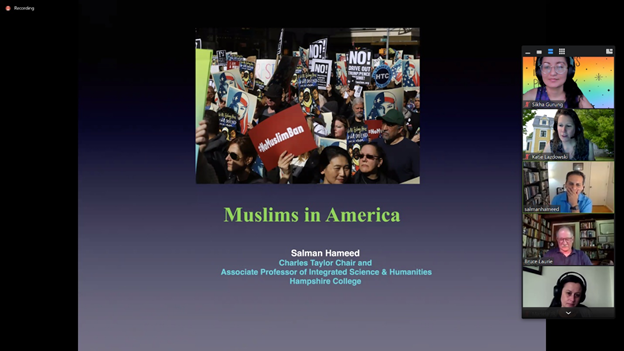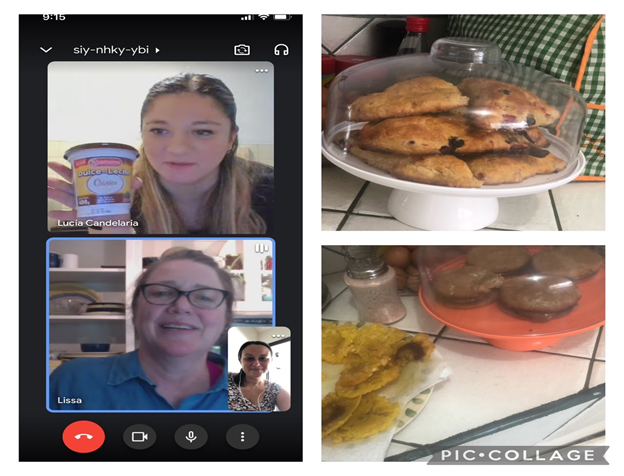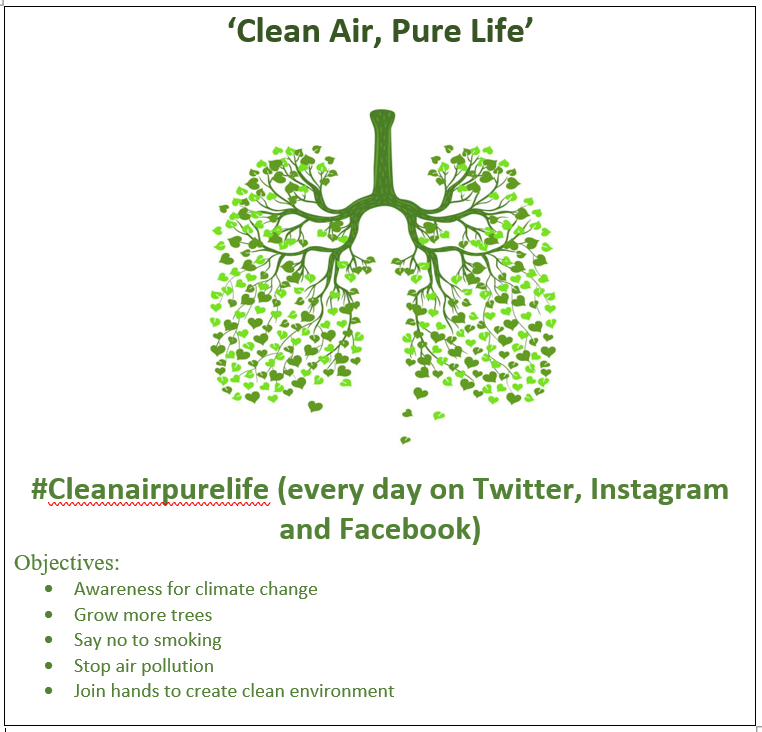 IMPLEMENTATION OF KNOWLEDGE: THE PRAXIS
Sumera: Application of Critical Pedagogy in my classroom The 11th June session on Critical Pedagogy (CP) by Dr. Katie Lazdowski brought before us a new dimension to our understanding and application of Critical Pedagogy. The session made us think about how to make students explore, stimulate them to ponder and investigate, enable them to challenge and question. All the activities Dr. Lazdowski involved us in during the session were greatly useful for my class the next day. I explained to the class (BS IV) the differences between the Banking Model of Education and Critical Pedagogy. Critical Pedagogy aims to invoke the critical consciousness of the learners, whereas the Banking Model treated learners like an empty vessel to deposit in it that teacher poured in their minds.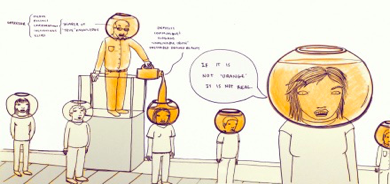 The first thing which I wanted to change was the classroom dynamics. This included not only the seating arrangement and the layout, but also the power relations of the teacher with his students. We changed the classroom set up; rather than making them sit in two separate rows, girls and boys sat in circles and semicircles which allowed for opportunity for turn-taking and presenting counter-arguments. I avoided standing at the centre and positioning myself as an authority, I rather joined discussion groups as a participant. This discussion-based class proved helpful for many students who are usually reluctant to share their points of view and present their questions and alternative views. I believe this kind of learning and teaching environment has a far-reaching impact. It is kind of cyclic in nature. Teachers reflect, educate themselves, and transfer the same set of skills to the students to think critically and challenge the status quo. They, in turn, practice this model in the larger society and within their respective communities of practice.
There is one thing more we as critical pedagogues need to consider and change. Especially in countries like Pakistan, there is a lot to be done with regard to assessment. Rather than putting too much emphasis on students to find the 'one correct answer' we perhaps need to tell them how various perspectives can be argued with reason, examples, and evidence. Rather than keeping them preoccupied with grades, we need to let them learn, unlearn and relearn.
Sikha: Engaging My Students with Found Word Poetry
It is a general fact that when our theoretical knowledge gets into action in our classrooms with our students, the outcome is priceless. On June 8, I thoroughly enjoyed creating found word poetry in Tammis Coffin's academic session, 'Representing perspectives in teaching history.' Similarly, I had a parallel thought of using it in my classroom context. That week after the session, I prepared a lesson with 'Found Word Poetry' as an activity to begin my Optional English class of 16 students, where the main task was to read aloud a few pages of our first term's reading text, 'The Old Man and the Sea' and to discuss one of its significant themes.

The objective of this beginner task was to develop rapport and a comfortable learning environment with the relatively new students, who have recently joined us from mid to high school; I have never met them in person as their teacher due to the pandemic. I felt the richness of collaborative learning as well as a sense of ownership in students when they created a poem together.
| | | | |
| --- | --- | --- | --- |
| Curriculum Standard | Concept Taught | Activities | Home/Class Assignment |
| Enhance English language and other skills: theme analysis, creation, collaboration. | Courage and determination are determined by will power, not age. | ● Fun task: Creating Found word poetry ● Reading aloud ● Discussion | Reflective writing |
Figure: A section of my weekly lesson plan after the session.
The following pictures illustrate the found word poem that we created in our class.
A Reflective Poem
Dear Caterpillar
Dear Caterpillar
bound in a cocoon.
What exposures,
what ideas
are making you reflect?
Or,
is the pain and discomfort
making you your cocoon shatter?
Dear Caterpillar,
are you transforming into a butterfly?
–        Sikha Gurung
All opinions expressed by the program participants are their own and do not represent nor reflect official views from the Bureau of Educational and Cultural Affairs of the U.S. Department of State, or of the Institute for Training and Development, Inc.