By Henry-Franz Gauci
When visiting another country, and spending so much time with people from 19 different countries, you expect to find differences. And I did. But what struck me the most, was how similar we are. Don't get me wrong. We have different ways of doing things, but we all share the same concerns, and we all have the same goals.
Talking to 19 different educators from four different continents, listening to Barbara Madeloni's passionate session about the teachers' union's fight to improve their community's educational system for students and educators, as well as the highly inspiring visit to Easthampton High School makes one realize that teachers everywhere are facing the same issues – underfunding, pressure from above to move education towards producing loyal workers rather than critical thinkers and the struggle to recruit new people to the teaching profession – but at the same time one ends up reflecting on one's own practices and experiences, both personal and from the perspective of one's own country. You observe new teaching methods, reflect how you can put them in practise in your own reality and share them with your colleagues.
At the same time, this S.U.S.I. experience really helps to understand the complexity that makes up the United States. I was pleasantly surprised that all presenters did not shy away from being critical, exposing the shortcomings as well as making us think of how things could actually improve. I must admit that Bruce Laurie's analysis of the US constitution made me reflect more critically about my own's country's constitution, his session about 'What it means to be American' made me realize that although Malta is 1/10 the size of Rhode Island, in today's globalised world, Malta is a microcosm of the USA and hence one could use the US' experience to copy its accomplishments and avoid its pitfalls. I could relate in particular to the sessions about racism and immigration by Bruce Watson, Leah Schmalzbauer, Ilan Stavans were I believe there are so many lessons to be learned from.
The greatest lesson however, remains that of encountering so many diverse people, the American staff at ITD and other Americans we meet in our visits and sessions as well as the participants themselves; this diversity in a sense is a reflection of the complex make up of American society.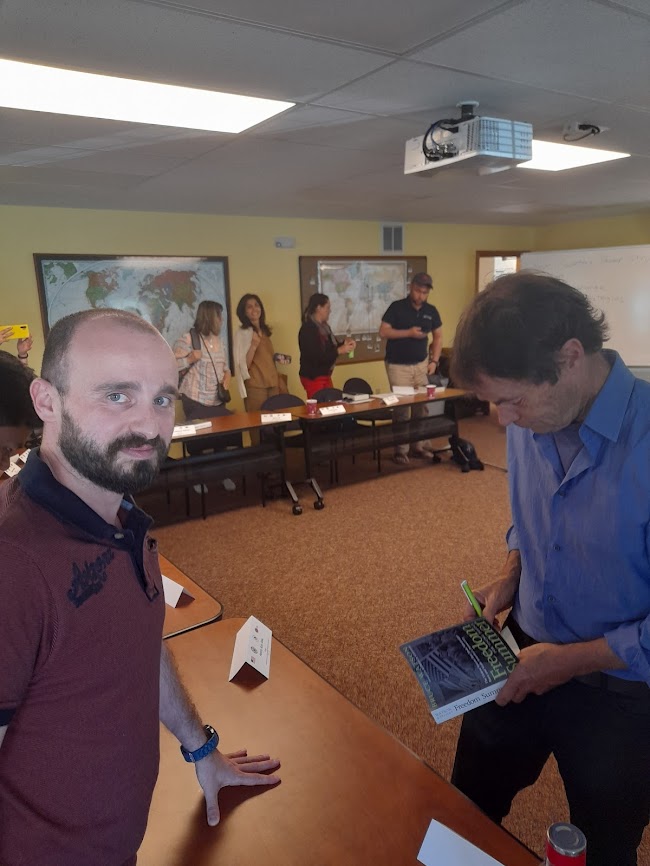 All opinions expressed by the program participants are their own and do not represent nor reflect official views from the Bureau of Educational and Cultural Affairs of the U.S. Department of State, or of the Institute for Training and Development, Inc.