By Isabel Cruz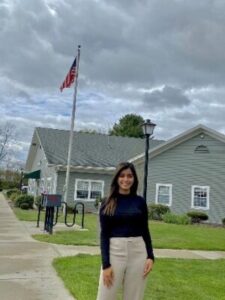 Hello everyone. My name is Isabel Cruz, and I am from Honduras. I am a psychologist and currently finishing my Master's degree in International Cooperation and Project Development. I work for a non-profit organization in Honduras that works with young adults, children, and families in social risk situations. For the past two years, I have held the position of Community Youth Development Coordinator, which has been an amazing opportunity to confront the reality of our social challenges as a country.
Since my undergraduate years, I have been a volunteer in various organizations, working directly with communities and engaging with people. One experience that had a profound impact on me was when I supported a program for immigrants who were deported from Mexico/U.S. It was disheartening to see the number of women returning with their children, experiencing anguish, uncertainty, and often disappointment, as they were forced to carry their whole lives on their shoulders. This motivated me to learn more about international migration and how to support programs that address the issue, including addressing gender disparities.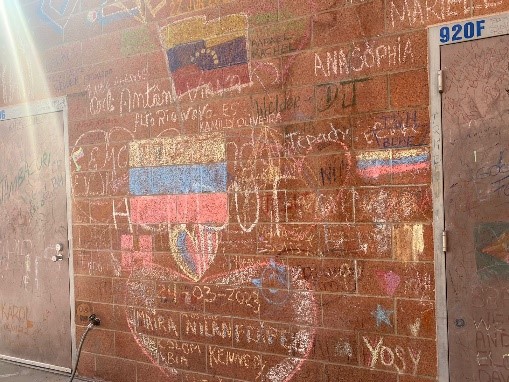 When I received the acceptance letter for the Professional Fellows Economic Empowerment program, I was thrilled and filled with expectations to learn about the United States, its culture, and the work involved. I was placed at Casa Alitas, an organization that provides humanitarian aid and support to asylum-seekers to migrant families. From the moment we arrived in the United States, we received a warm welcome from everyone at ITD, as well as from our hosts and colleagues. During the first and second weeks since we arrived at this experience, we were learning about business plans, US Systems of government, some leadership sessions, and visiting colleges. My first highlight was Professor Frank-Vitale who gave perspectives about Central American Migration: Root Causes and US policy that have really concrete implications in our lives.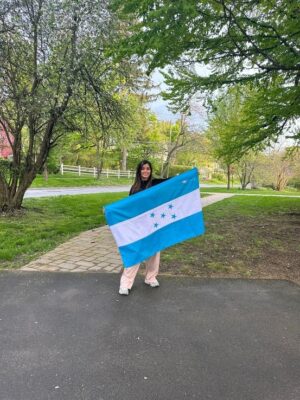 Additionally at Casa Alitas I had the opportunity to talk with many families from all over the world and know the experience they have to get to the "American dream'' leaving their lives behind to start over, and their stories really created an impact on me and I really want to share all the experience I gained in my work and the communities I work with. The whole experience in the workshops and fellowship placement has provided me with a deeper understanding of the immigration process, public policies, and the contrasting realities between the U.S. and our home countries. It has highlighted the long road ahead for us to join efforts and create a better environment with greater opportunities for future generations. Participating in this program has been an honor and I want to express my gratitude for providing us with one of the best personal and professional experiences of our lives.
Thanks, Isabel
All opinions expressed by the program participants are their own and do not represent nor reflect official views from the Bureau of Educational and Cultural Affairs of the U.S. Department of State, or of the Institute for Training and Development, Inc.