By Arnulfo Mazariego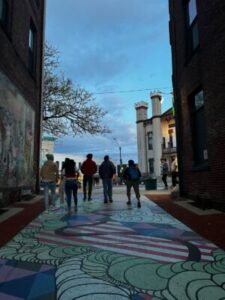 This is the question that circles in my head, in a tone of nonconformity, when on more than one occasion, the reality of my country has overwhelmed me. In a time when humanity needs leaders more than ever, sometimes it seems as if no one is at home.
However, these leaders have always been there, and I feel fortunate to have discovered them one by one throughout this exchange program. I have been lucky to meet leaders genuinely interested in their causes, keen on helping their environment, determined to generate positive impacts in their communities, and willing to sacrifice significant aspects of their lives to lead the way toward change.
Crises always amplify everything, especially what's wrong. And it is precisely in these critical times that one wonders: Why are people willing to sell their souls to follow leaders? The answer is simple: leaders make a difference.
Annabel Beerel, a wonderful person I had the opportunity to meet, taught me that leaders take people to new places, not only physically, but also psychologically and emotionally. They provide inspiration, courage, conviction, hope, and tranquility. They use their power and influence to make things happen, make decisions, sometimes difficult ones; they take risks, and have the courage to lead the way. Unfortunately, when leaders pass the baton to others, the leadership role is assumed by someone else, either effectively or ineffectively. This leadership role is crucial for any group.
I am Arnulfo Mazariego. My friends usually call me Maza. I am from El Salvador and was fortunate to participate in this exchange program. My experience has gone beyond my professional, academic, and work life, transforming into personal growth. I want to share the reflections I have extracted from this enriching journey.
One of the deepest beliefs I have developed during this program is that we are all responsible for our square meter. This concept goes beyond physical space; it encompasses our daily interactions and our influence in the community. Each of us can improve this space in material terms and through intangible values that will allow future generations to prosper in a volatile, uncertain, complex, and ambiguous world.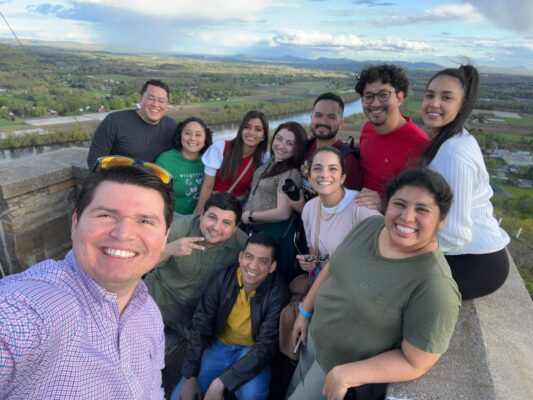 Under the correct vision, we can build an environmentally, socially, and economically sustainable future for our communities and people. A future in which every individual can grow and develop personally, familiarly, and professionally without leaving their loved ones behind.
Because at the end of the day, one of the most important reflections I've been able to make is that only we have the power to change our reality. Reality is not something we should fear but something we should embrace.
As agents of change, we are responsible for imagining the future we desire and then plotting the course towards that future. We must empathize with the distress of our people and work hand-in-hand to build new realities. We must help them deal with uncertainty and change, and above all, we must help them find a sense of purpose.
I conclude this blog by expressing gratitude for all the people I've had the opportunity to meet and for the experiences I've lived. The lessons learned here are invaluable – once a Fellow, always a Fellow!
All opinions expressed by the program participants are their own and do not represent nor reflect official views from the Bureau of Educational and Cultural Affairs of the U.S. Department of State, or of the Institute for Training and Development, Inc.