My name is Wafila Bougaba and I am a proud Fellow of The Professional Fellowship Program. Alongside nine other fellows from Morocco, I have been given the opportunity to participate in a cultural exchange program at the United States of America and I was appointed to a host organization named the Performance Project. My host organization brings people together to create theater and visual art through multi-generational collaborations. My first meeting with the Performance Project team highlighted the learnings we will be acquiring in the upcoming weeks and also focused on the action plan we were to work on for our home-based projects.
The Performance Project resumes its gatherings and activities through Zoom meetings until the pandemic ceases to exist. I have been invited to take part in most of their ongoing events and activities. Moreover, they have arranged other rich intercultural meetings with multiple organizations in order to help us enjoy many cultural exchanges with other pioneers in the field of civic engagement and youth empowerment.
I will not only be applying the ideas and information that I have acquired from my host organization but I will also be making arrangements to actually take part in a future broadcast with an organization called ZUMIX through their live radio. In addition to that, I would also be thrilled to introduce Mr STEVEN SAPP: a visiting artist who has given us the most enjoyable and inspiring creative writing workshop, as a talking guest for one of my planned online classes with my future students. Indeed, I have been inspired, encouraged, and welcomed to plan ahead these future collaborations with these great individuals and organizations.
The Performance Project represented by its most astonishing members, Julie, James, and Cristóbal has been an amazing gateway and save haven to nourish our creativity, refine our talents, and preserve our mental health. Finally, I would like to share a very special and insightful introduction that the Performance Project always starts our meetings with; and add that I am currently working on an Arabic version and also a Berber Riff one as well to present it through one of our next meetings. The introduction is the following,
Welcome to First Generation! We are a community of many ages and ancestries who come together to create art, have fun, work hard, relax, be challenged, grow, make magic, create a safe and respectful space, feel connection, and learn to nurture and support each other. We practice leadership, claim a public voice in our communities, and send powerful messages out into the world through our performances. Welcome!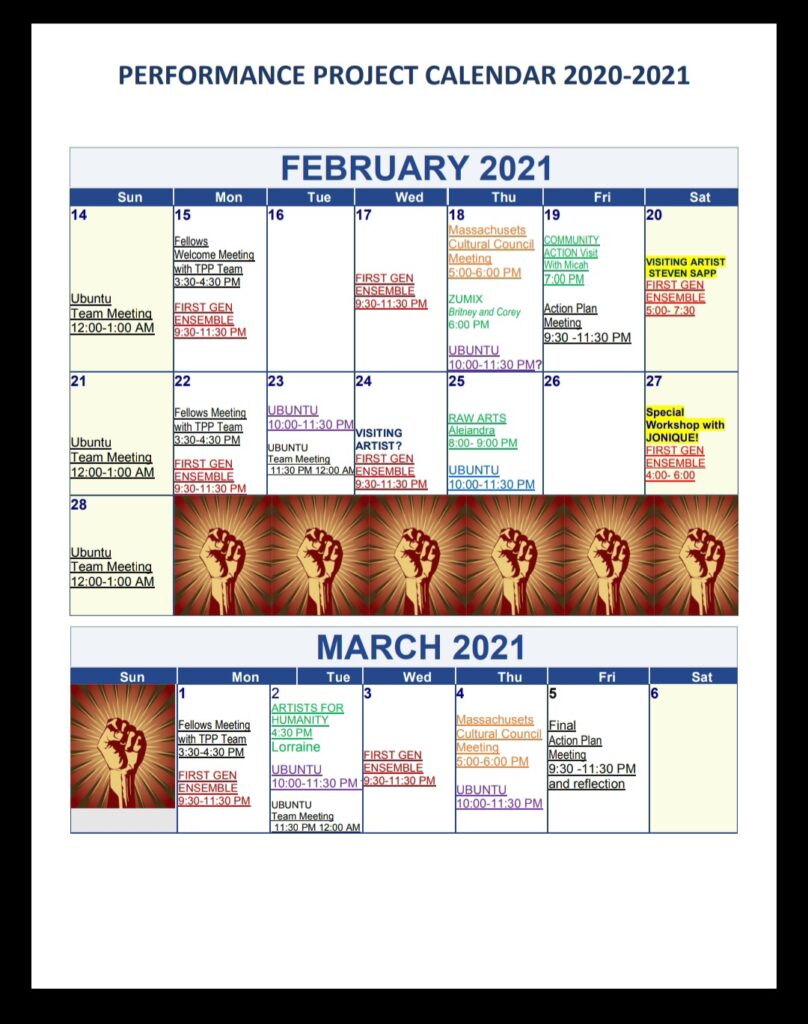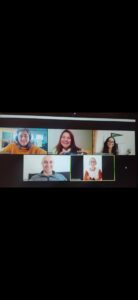 All opinions expressed by the program participants are their own and do not represent nor reflect official views from the Bureau of Educational and Cultural Affairs of the U.S. Department of State, or of the Institute for Training and Development, Inc.