Throughout these two weeks, I had the delight of exploring the Hitchcock Center, its diverse missions and its avant-garde environmental facilities.
I was also at the heart of scientific, educational and playful activities that have allowed me to further understand the educative setting concerning the protection of the environment. This picture partially encapsulates what I have discovered in this online professional fellowship. It has been a very impressive journey in the core of technology for environmental protection.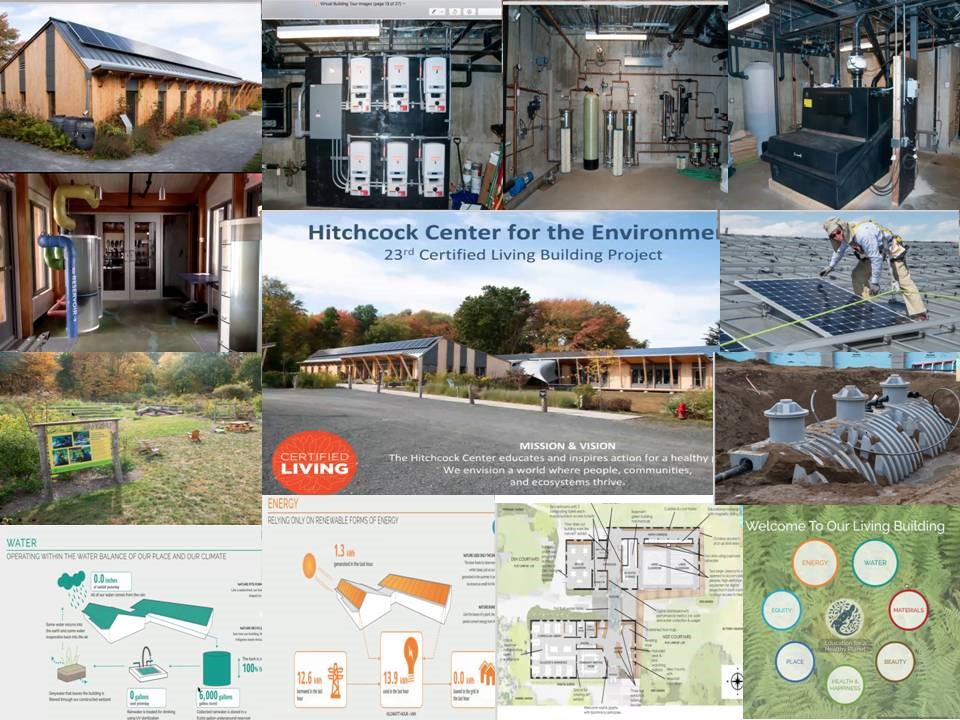 I also had the immense privilege of interacting with a number of distinguished people including government officials, educators, artists, recycling experts, executives and decision-makers in the field of environmental protection and education.
This picture highlights each one of them. It has been compiled as a tribute to their involvement, commitment and outstanding achievements. I thank them from the bottom of my heart for the inspiration they have breathed into me, for the energy they have infused into me and for the time they have generously offered me.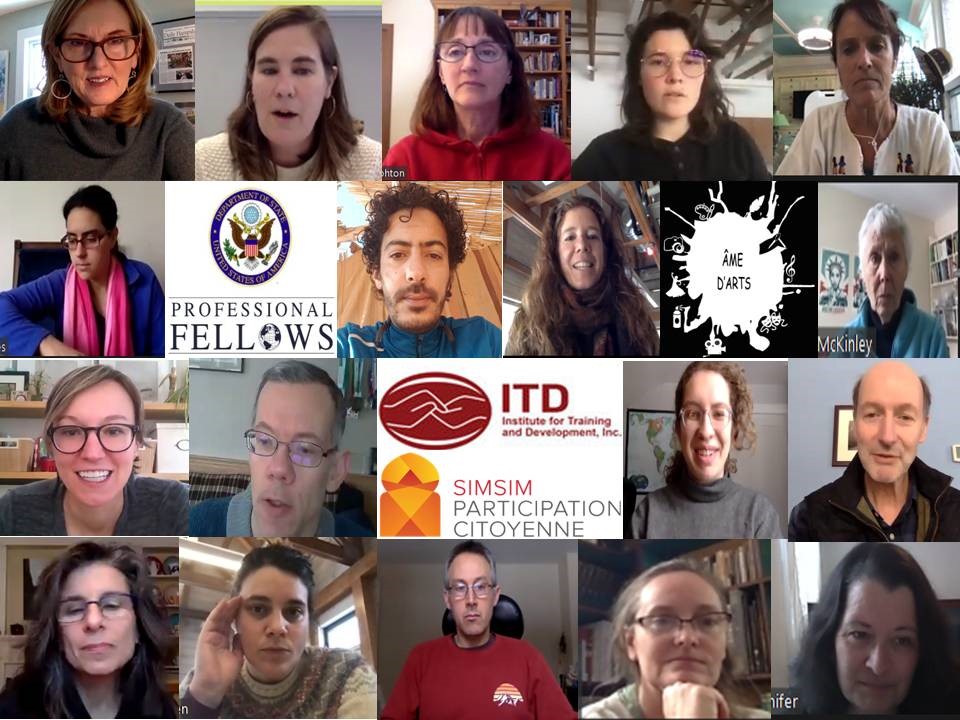 Special thanks to Julie Johnson, Executive Director-Hitchcock Center, for showing me the way to the center's success. I also thank her for confirming that, whatever the country concerned; the environmental dream can be achieved. I would also like to thank Jessica Schultz, Communications and Living Building Coordinator-Hitchcock Center, for accompanying me on this journey. I thank her for her kindness and open-mindedness, and for allowing me to meet with all the people and organizations involved in the environment protection field
All opinions expressed by the program participants are their own and do not represent nor reflect official views from the Bureau of Educational and Cultural Affairs of the U.S. Department of State, or of the Institute for Training and Development, Inc.