By Sofía Aparicio, El Salvador
How do I start…?!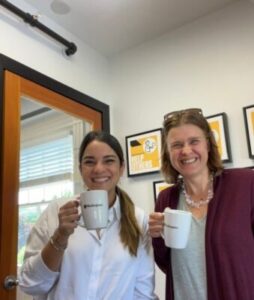 I never imagined myself being part of this amazing journey, well maybe I did, but just in my dreams. Finding this opportunity and trying was the first step to making it a reality. We arrived on May 2nd and from that moment everything started feeling like THE DREAM. I'm not going to lie, three weeks, and I'm still processing everything. You start learning from day one, about politics, leadership, the world, and most importantly, about each other. It's not easy to leave your family, and job for more than six weeks, but when you know you have a bigger purpose to conquer, and you are receiving all the tools that you need to thrive, it's worth everything!
What I'm living right now is like going to university for six intensive weeks, but in the real world, realizing that no matter the country, we all have been through similar events in our life, that push us to bring out the best in every situation.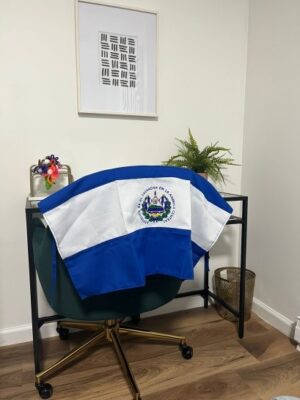 My Host Meghan from SixPoint Creative is an amazing, strong, emphatic but direct woman (something that I love, because it's one of my weaknesses, I'm trying to be more direct with the things that I do not like, and don't want, and I used to let things "flow" but…my mistake, I'm absorbing how she handles every situation assertively). Sharing quality time with her has been amazing, not just professionally, but personally; meeting her family and seeing how she handles everything as a mom and a business person.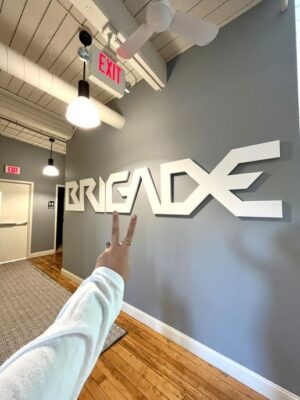 I have been to see three local businesses- oh my! I need one page for each one! But I can summarize everything this way: we see the world differently, easy but complex, full of opportunities but with big challenges, and we are always going to make it through. We are going to find A WAY.
All opinions expressed by the program participants are their own and do not represent nor reflect official views from the Bureau of Educational and Cultural Affairs of the U.S. Department of State, or of the Institute for Training and Development, Inc.