By José Carlos Renderos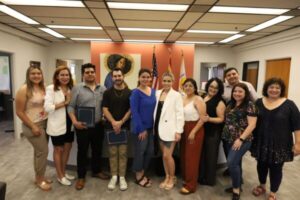 Poverty is a human condition at birth. We come to this earth with nothing, but we need a lot. We depend on our family and the conditions that surround us. The country and the time in which we live are also conditioning factors, but they do not determine our lives.
Latin American countries, and El Salvador in particular, have been struggling with poverty for years, and you can use a lot of ink and paper to try to describe the causes, some of which are true, some of which are completely false. What is clear, however, is that the quality of life for our citizens will only improve and become more dignified when more people in our countries are lifted out of poverty and our families are able to provide a decent future for their children.
Thanks to the Professional Fellows Program on Economic Empowerment program, I have been in the city of Tucson, Arizona since May 9, participating in my fellowship with the staff of the city's small business support office, the Conéctate Tucson program. Thanks to this experience, I continue to discover why the USA is so prosperous.
What made this country prosperous from its founding was entrepreneurship: the ability of early immigrant families to take risks and create wealth through labor, land, intellect, thrift, and innovation. Now, more than 200 years later, America has changed a lot, and there are other political, military, and cultural factors that have shaped this country into what it is today. But what has not changed is that this America is built on the work of small businesses.
Small businesses contribute between 30-80% of GDP, depending on the industry, and small businesses represent over 90% of U.S. businesses and provide between 45-70% of all U.S. jobs, depending on the state[1]. Jobs that support families, put kids through college, and continue this cycle of entrepreneurship.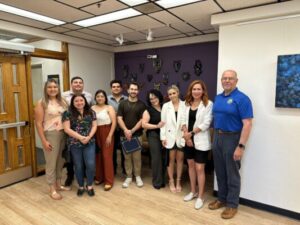 Here in the city of Tucson this is very clear, I have been able to observe first-hand how, for a little over a year, a team of four women are carrying out an important mission: to provide small businesses with the motivation to open, manage and access capital for their small business in this city, this is how I check again that the recipe for success in this country will continue to support local work and strengthen the network of small business owners in this city, but the effort of this program is an example for the whole country to develop support systems like this.
This mission is not easy, we have seen how it requires the articulation of various local, federal, county and city actors, as well as the University of Arizona, local banks, experts in topics necessary for entrepreneurs and the instances within the city offices.
I have seen how these efforts are helping to strengthen the economic fabric of this city, integrating this beautiful city, ensuring inclusive access to users, in their language, close, friendly and free.
A challenge for our countries: to find a way to make a real commitment to small businesses; they are the ones that will take our country to the next level. Here in Tucson we see it.
All opinions expressed by the program participants are their own and do not represent nor reflect official views from the Bureau of Educational and Cultural Affairs of the U.S. Department of State, or of the Institute for Training and Development, Inc.