Classic Introduction
Hello, my name is Ibtihal Benharoual, I am a 29 year-old African from Morocco. An interesting fact about me is that I am conducting scientific research on gender and public policies as a government student at Ecole Nationale Supérieure de l'Administration. I serve as the General Secretary and co-founder of the sports association Moroccan Mavericks for the Flag American Football in Rabat. Get to know more, so keep (b)read(th)-ing.
February 6, 2020
After a couple of rejection emails from other exchange programs, a YES acceptance letter was received from ITD and the Professional Fellows Program. This confirmed my strong intuition in believing in my candidacy for this program of excellence in civic engagement. I saw it, I liked it, I applied and I got it. That was over a year ago!
I would like to write about my experience in the field with my host organization – The Southeast Asian Coalition of Central Massachusetts, the pandemic imposes social distancing within families, internally and externally of the countries. As you understand (I am not informing you with news) we have committed ourselves and adapted to a new format of exchange – virtual – of course, beside, making the effort to make it enjoyable as if we were side by side.
Experiencing an exchange in a social era of change:
Since the first informational meeting on the virtual exchange process on May 28, 2020, we have raised the challenge and have adhered to the success of this experience, even if the virtual experience has frustrated us. Don't worry, I'm not going to over-dramatize. Here's where I started and where I'm at:
Before starting the exchange, we had the opportunity to learn about our leadership, and the essential skills that we must develop to succeed in our ability to positively influence civic engagement. We had sessions about risk management, time management and strategic planning through the virtual Congress; an opportunity that offered us best practices and processes in civic engagement.
I established an action plan with SEACMA to consider how our work can serve in changing the social and economic lives of the Moroccan community.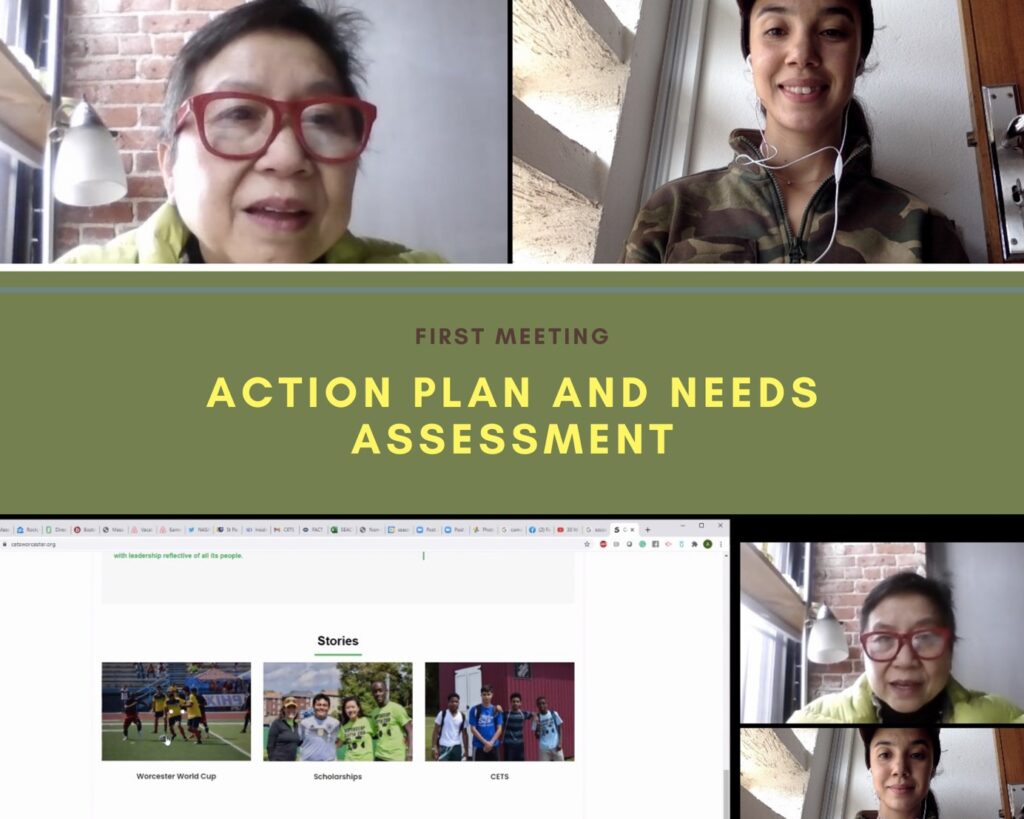 Happy Lunar New Year!
Cultural after school program Lunar New Year: I had the immense pleasure of attending the preparatory meeting for this event with the SEACMA team and was even more impressed than I expected, learning about Asian culture. An appetizing panorama to visit the continent and discover up close the traditions and the anchoring of the people to their culture so widely diversified.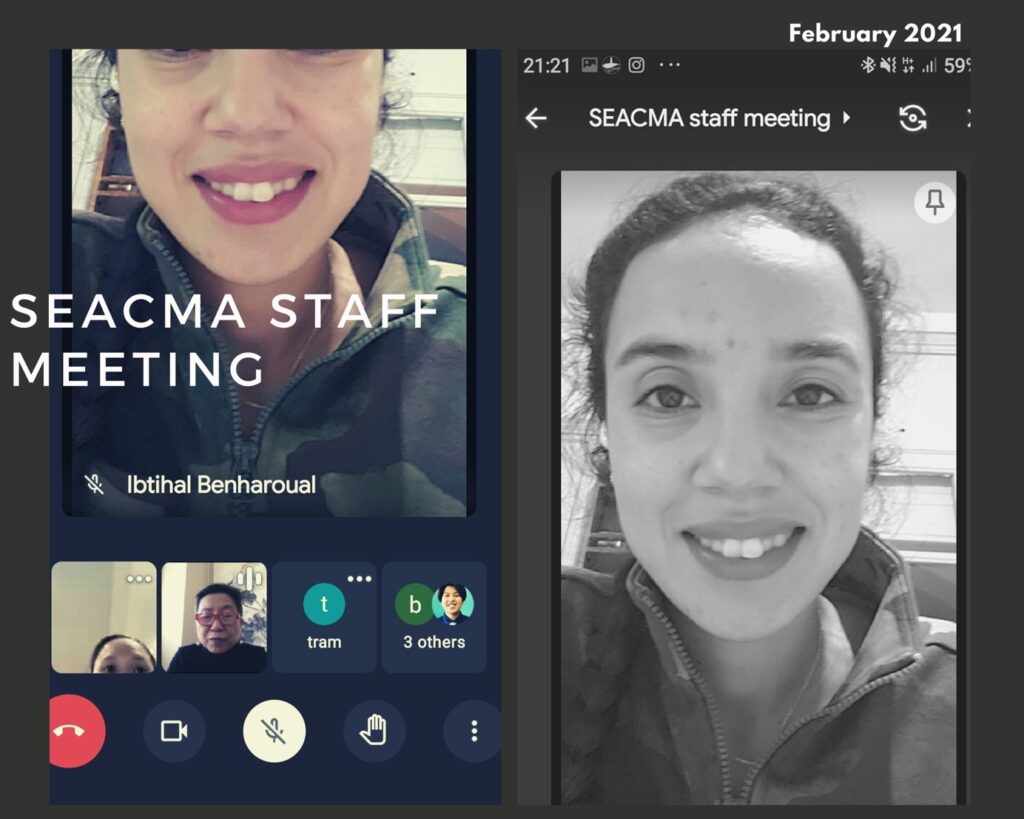 At the end, I finish with the lion dance performance, of which the hard part is to keep the lion standing as in the picture: it's a group performance to make the audience happy (men, women, young, old and children) and a joyful show to start a good year. It requires mutual help, commitment and trust between each other.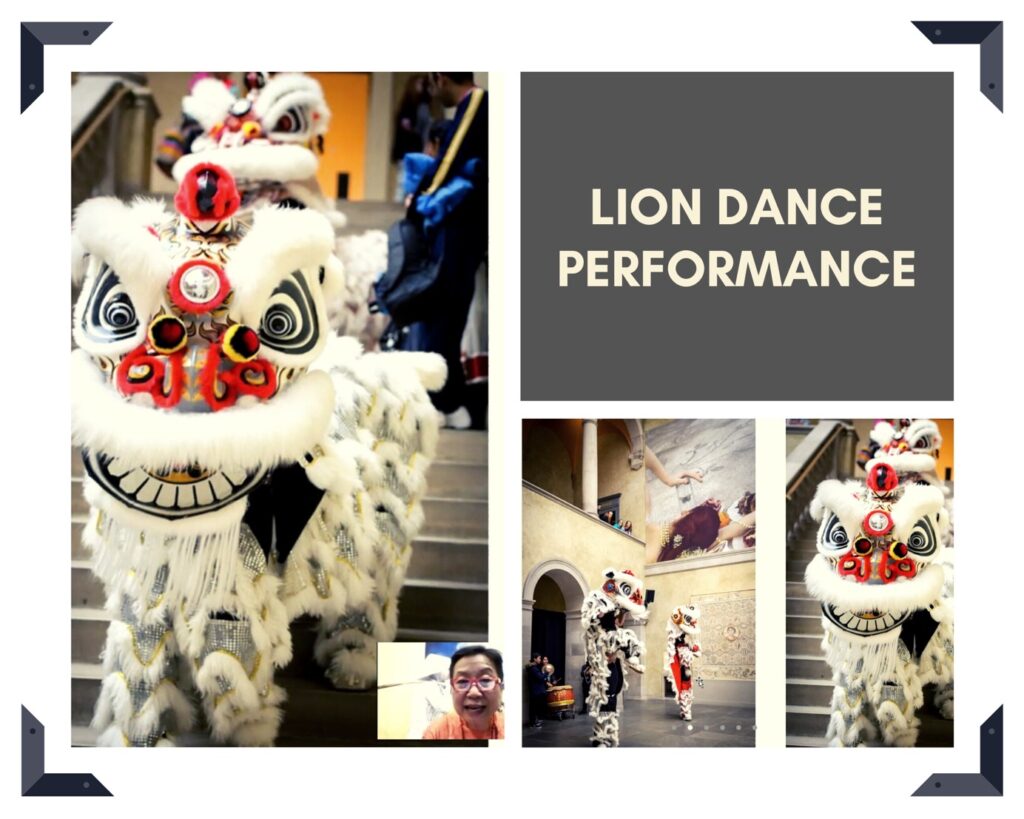 This virtual event for the benefit of public school children demonstrates the ambition to introduce and establish the values of civic engagement from a young age through the educational, institutional framework- education, sharing, learning and applicability.
All opinions expressed by the program participants are their own and do not represent nor reflect official views from the Bureau of Educational and Cultural Affairs of the U.S. Department of State, or of the Institute for Training and Development, Inc.