It is with great pleasure and enthusiasm that I was selected as one of the Moroccans for the Professional Fellowship Program. My name is Zineb Jaber, and you can not imagine how delighted I was when I heard that I had been selected to be part of this great opportunity. It gave me the chance to get to know the PFP alumni, my host organisation staff at The Performance Project, the wonderful ITD staff and the other professional fellows.
Actually, we were supposed to live and feel this cultural exchange program in person, but we could leave the country because of the Covid-19 pandemic that has affected the world. Fortunately, we took advantage of the benefits that virtual meeting platforms offer so that we can achieve our goals through this fellowship and I am looking forward to meeting everyone in person when time allows for travel.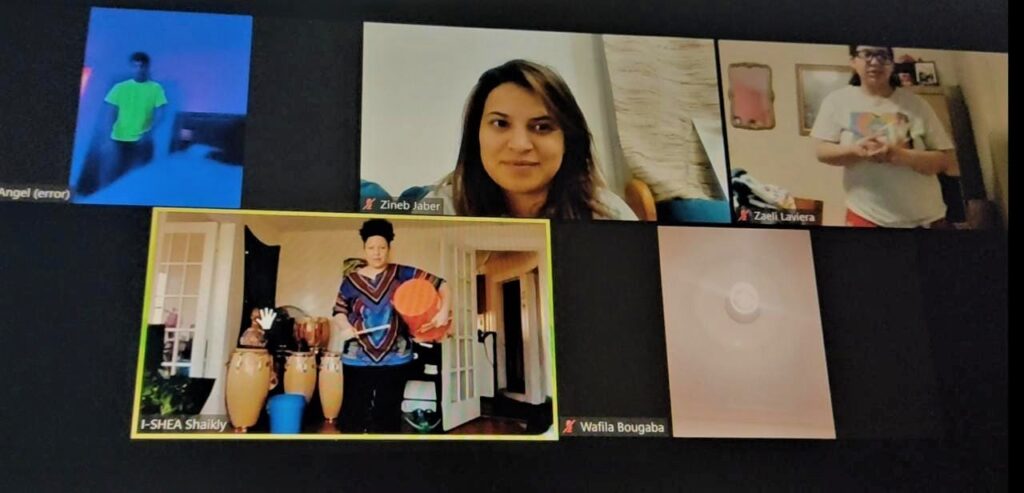 Through the three-week fellowship schedule established in coordination with our hosts at The Performance Project, I was able to participate in virtual events and activities. Additionally, they also organized some other rich intercultural meetings with several organizations that work in the same field to allow us to learn from each other and enjoy many cultural exchanges in leadership skills, monitoring, evaluation, and values of civic engagement.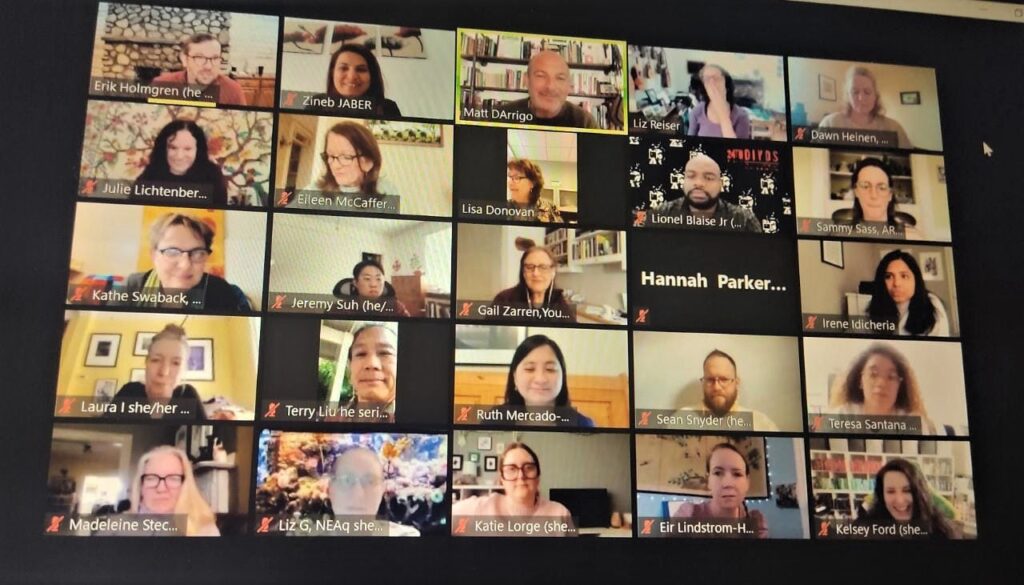 Let me tell you that I feel blessed we were able to share and learn new ways of doing things, and to manage successful projects alongside heartwarming people of different ages. I would like to thank all the members who represent The Performance Project, and specifically Julie, James, and Cristóbal for their lovely care and for creating a safe and respectful space of remarkable communication allowing us to be heard.
This experience has allowed me to have a clear vision of my action plan regarding my professional project that I want to lead and apply it in my community, and this is only the beginning of a great collaboration between Morocco and the United States of America.
All opinions expressed by the program participants are their own and do not represent nor reflect official views from the Bureau of Educational and Cultural Affairs of the U.S. Department of State, or of the Institute for Training and Development, Inc.