By Lia López
In this space I will share my experience in El Paso, Texas, which totally changed my way of thinking, feeling and my appreciation about life.
This story starts when I first met my host from the Hope Border Institute, Vanessa. She picked me up at home and my first impression of her was that she was an intelligent, generous and enthusiastic woman which made me feel confident and comfortable. The first activity I had with her was to visit the organization of "Manos Obreras." This is an organization of wise women who have overcome adversity and have managed to stay thanks to this organization. They have productive diversification and have developed this to generate income as a restaurant, nursery and sale of handicrafts. The meeting was in this restaurant and when I got there the smell made me feel like I was in Mexico because it smelled like Mexican food. The taste of the food was delicious. This visit was very productive and important to generate work alliances in relation to the export of handicrafts and share with them about the organizations of women artisans in my own community.
After this visit, the next activity changed my way of seeing life. I experienced seeing the border wall. I had always heard about it in the news, but never imagined what it was like, or its height. Knowing it for the first time, I felt a feeling of great sadness because it is a place that reflects many feelings of pain, suffering, dreams, hope, and persecution that immigrants have experienced and that many were unable to cross because they cannot survive the desert or they die jumping over the wall. Another important activity that I carried out was my social service in a shelter that is located in the Church of San Ignacio. The released immigrants arrive there and they were mostly families with children. My mission was to receive them, help to serve them food, and give them clothes and their cleaning kit for those who stayed one more day to wait for their flight. On some occasions I talked with them and they shared with me their experience to get to the border, the reasons for migrating from their country and everything they suffered to get there but they were all very happy to already be in the USA. The nice thing was to see the children because they showed happiness just by being with their parents. For them it was not important where they slept and what they ate, the most important thing was to be with them.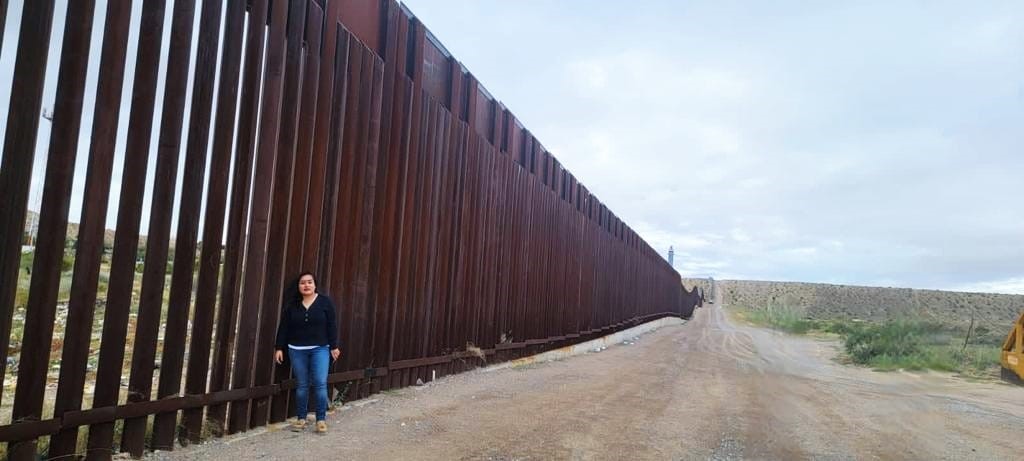 With these experiences, knowing the migration root causes and realizing the real situation that migrants are living in shelters, made me change my perspective and my plan of action. I decided to change the subject and create an infographic for migrants in Ciudad Juárez, with basic information about the asylum process and basic services that they can access while waiting and, above all, have more information since many of them are unaware of the entire migration process. All this has been very satisfying to be able to help and share with more people the issue of migration, which is a right that everyone has and should be an option and not an obligation.