By Allan Barrera (Guatemala)
"I hope you live a life you're proud of, and, if you find that you're not, I hope you have the strength to start over"

F. Scott Fitzgerald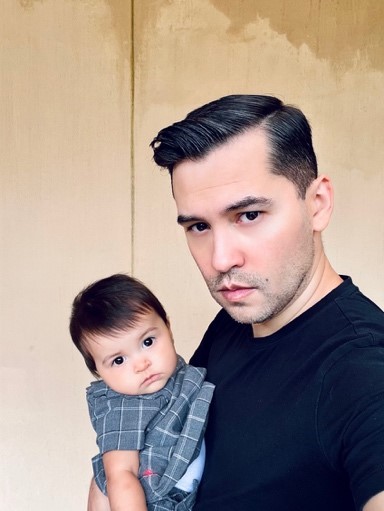 When I left Guatemala to become a Professional Fellow, I had to leave my baby girl Bella, she was only 9 months old, and honestly it was a bittersweet feeling to be here. My brain said: Let's do it! But my heart said: stay with your family. The first day I arrived at Amherst, Massachusetts I knew my journey had begun.
Being at ITD, was a rewarding experience, meeting my other fellows was stimulating, all of them with different backgrounds, experiences, and life stories so it was meaningful at a personal and professional level.
After a very intense first week, we learned so much from ITD Staff and associates, especially about project planning, U.S policy, migration issues and strategic leadership, indeed it was a very packed agenda to fulfill.
Afterwards, we travelled to New York, and let me tell you something… the weather was awful, rainy, and windy. However we got the opportunity to immerse ourselves into the U.S culture: Wall Street, World Trade Center, Statue of Liberty and so many other landmark spots that captured all the American essence at its best.
The most rewarding part of our fellowship was yet about to com I arrived at Tucson, Arizona and my placement was Casa Alitas, a Welcome Center that takes thousands of asylum seekers every week from all over the world, but mostly from Central America, Venezuela, Cuba, India, and some other countries around the globe.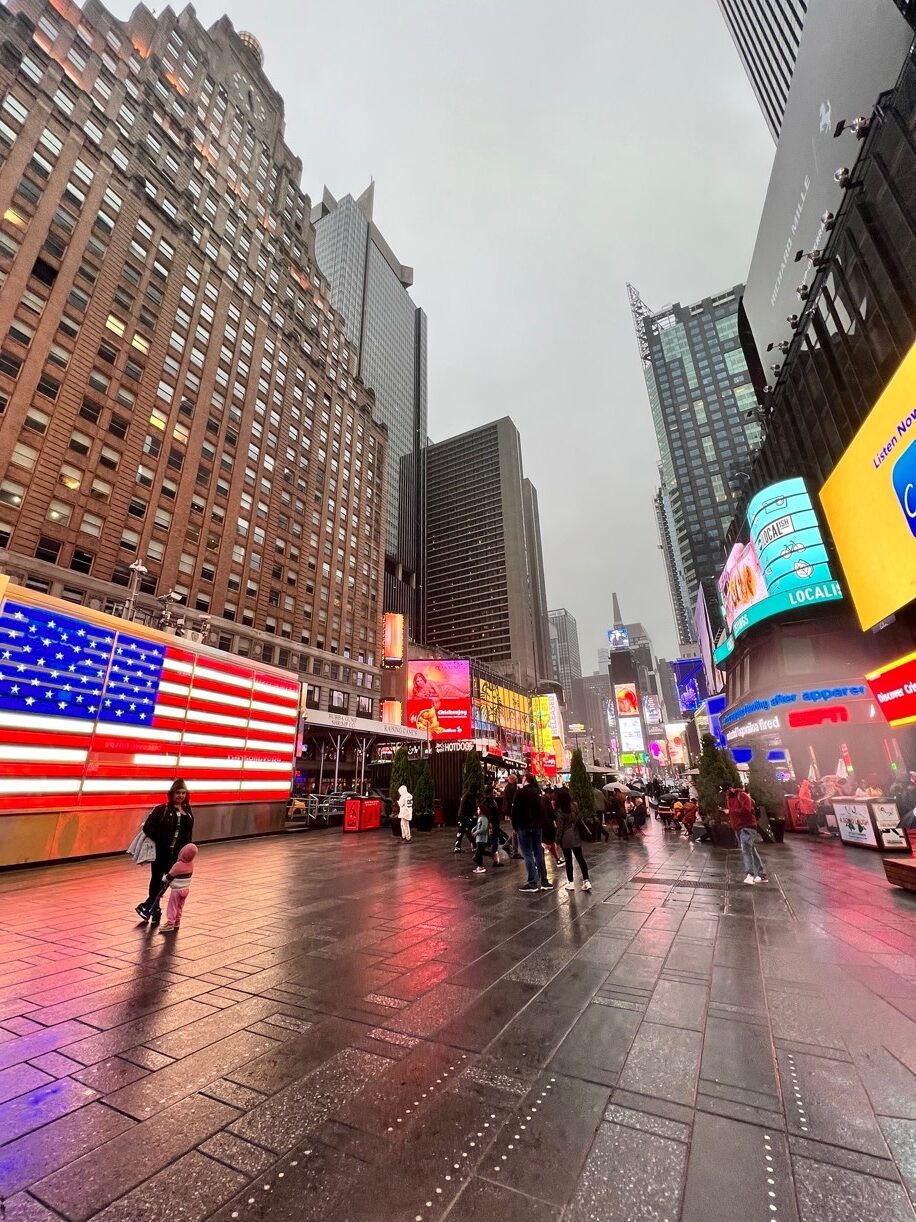 Sometimes in life one can think you've been prepared to overcome anything, but oh boy… this place will show you that you'll always need to learn something new.
When you are in place like "Alitas" you have to be ready to hear unsettling stories, like the day an entire family were separated when crossing the border, or how a family came all the way from Venezuela, crossing the "Darien Jungle" carrying a 1-year-old baby girl with nothing to eat or drink for several days, and dealing with heavy rains, wild animals, cartels, coyotes, etc.
Yet you will hear other stories of hope from many people who were successful to enter in the U.S. and could reunite with their family members or at least if they could find a lost relative and they suddenly reencounter themselves.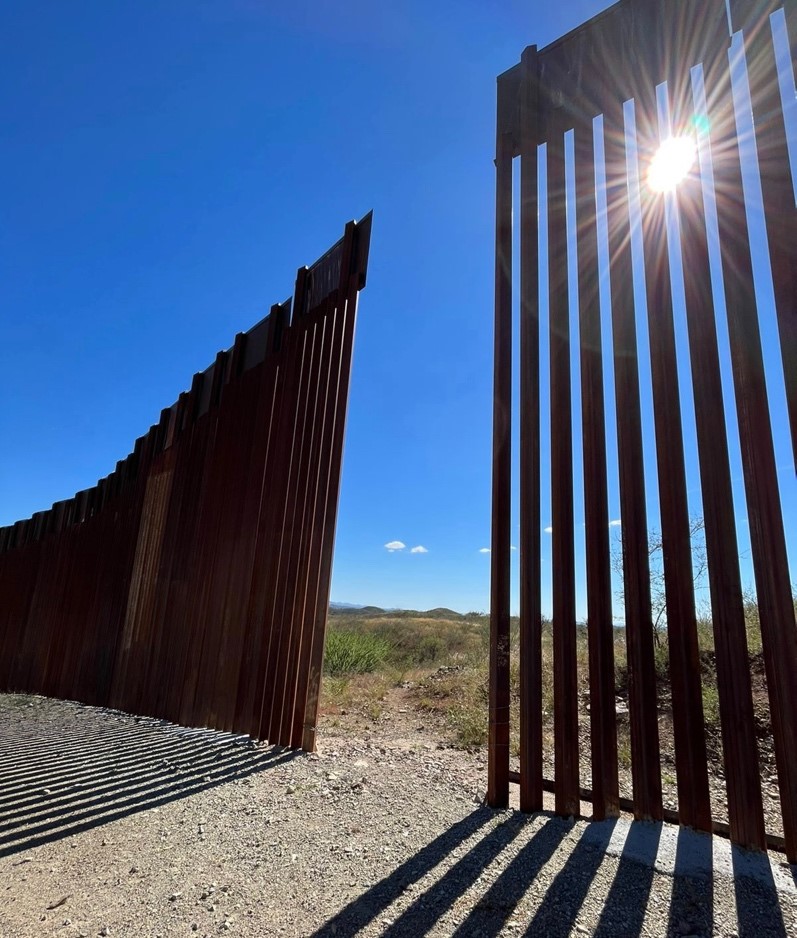 While at Casa Alitas, I was able to comfort many people by serving them coffee and breakfast, also by assisting them to find a flight with their family, or simply by providing a pair of socks or a clean shirt. Every day was an opportunity to do something meaningful for someone who had nothing but hope.
In the past and for several years, I had the opportunity to manage migration and humanitarian assistance programs, so I knew one thing or two about the challenges of migrating to the US and how our people in Central America risks their lives to pursue a better future in other country.
However, I never had the chance to see the "end of their journey", as for many migrants and asylum seekers here at the southern border, is their last stop before entering to the United States or eventually face deportation.
To be honest, it was a very hard experience to digest, as everyday you'll see and hear endless suffering and disturbing stories. This made me think and reflect on how our countries are bleeding out from desperation and frustration since they can't find better opportunities in our homeland. And it made me reflect even more about addressing the root causes of migration and not only the consequences.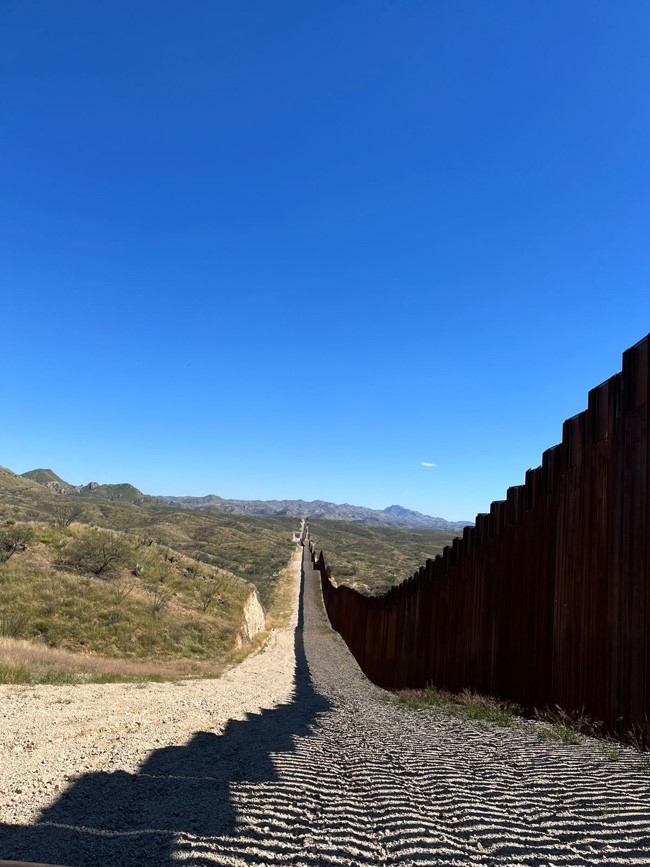 It also made me think on how I could come up with an innovative strategy to address the root causes of migration, which eventually will be my action plan for my Professional Fellowship Program.
At the border
Another significant action was to travel to the border, right in front of the infamous 'Wall". The day we visited this place, we found a few stranded migrants, and I could see that their eyes were filled with fear and sadness.
We could provide some water and food, but most of them were waiting for the Border Patrol so they could turn themselves in.
I also had the opportunity to exchange our views of migration with a US Customs and Border Protection Officer, which made me ponder that if you talk about irregular migration in the United States, there are always two sides of the story as is a very dividing subject, as many people in the US would say that migrants are breaking the law and they need to be deported immediately, and other segment will express that people flee their country to pursue better opportunities for their family or because they are escaping from violence and, they should deserve an opportunity to get access to asylum and become refugees.
The reality is that according to IOM, almost 85% of asylum seekers will be deported and most migrants who are being detained at the border, are taken back almost immediately to their countries of origin.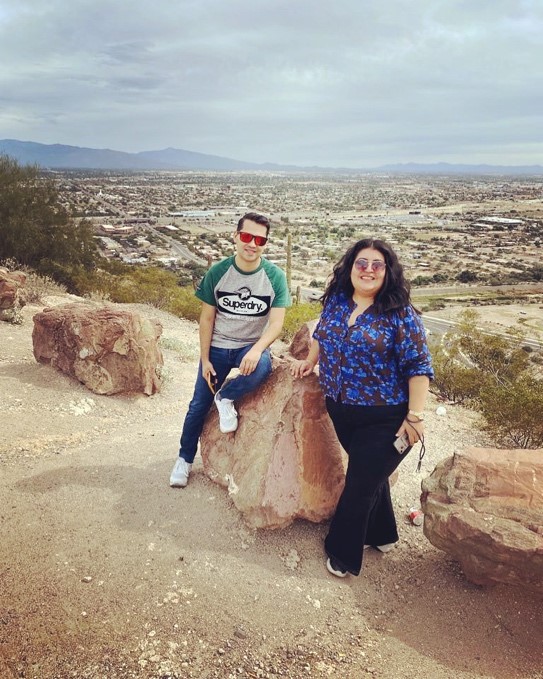 During my fellowship, I firmly believed I helped others to change their view on migrants and how they all have different stories behind their journey. Migrants are human beings, and they suffer incredible number of events just to reach their destination, so we always must stay humble and provide a helping hand to them.
I would like to finish my post by sharing these two words: "SOMOS AMIGOS", I heard it from a Samaritan's volunteer shout just right in front of the wall at the border with Sonora, Mexico, she was hoping that someone could hear her words on the other side so any stranded migrant could have some water or food.
It made me think that even in the middle of the vast dessert, all the hopelessness can suddenly change into an echo of faith for your soul, and reminds what Steve Maraboli once said: "A kind gesture can reach a wound that only compassion can heal."
All opinions expressed by the program participants are their own and do not represent nor reflect official views from the Bureau of Educational and Cultural Affairs of the U.S. Department of State, or of the Institute for Training and Development, Inc.