By Jessica Schultz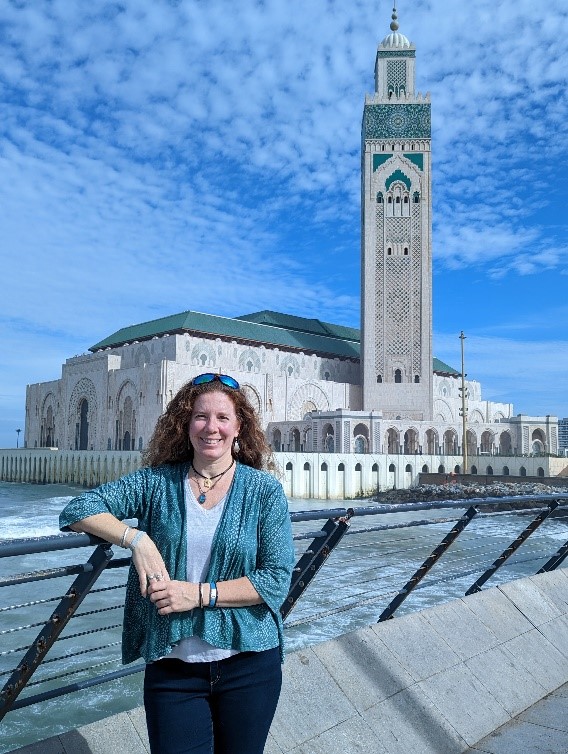 My trip to Morocco has primarily featured cultural site visits – locations in Casablanca and Rabat. While none of us were fond of Casablanca, and we did have a short tour and visit to the Hassan II Mosque and Museum. It is a powerful and exemplary structure in a country balancing traditional values, tourism, climate change, and modernization.
The mosque is as it was intended, a bold statement of the cultural artisanship of Morocco and of the Islamic world. Naturally, not everyone was in support of the requirement to contribute payment for the building of the project (statistics do not exist however because opposition to this payment was not permitted), it stands today as a representation of both Morocco and the Muslim world, featuring outstanding Muslim-Arab architecture in a highly functional religious space. Through numerous design feats, it achieves the distinction of bringing together 10,000 artisan craftsmen from across the country, working 24 hours a day, entirely on site, for years to complete the building. The economic impact of such a structure, as a tourist destination, surely has a positive impact, in addition to serving the local and regional community.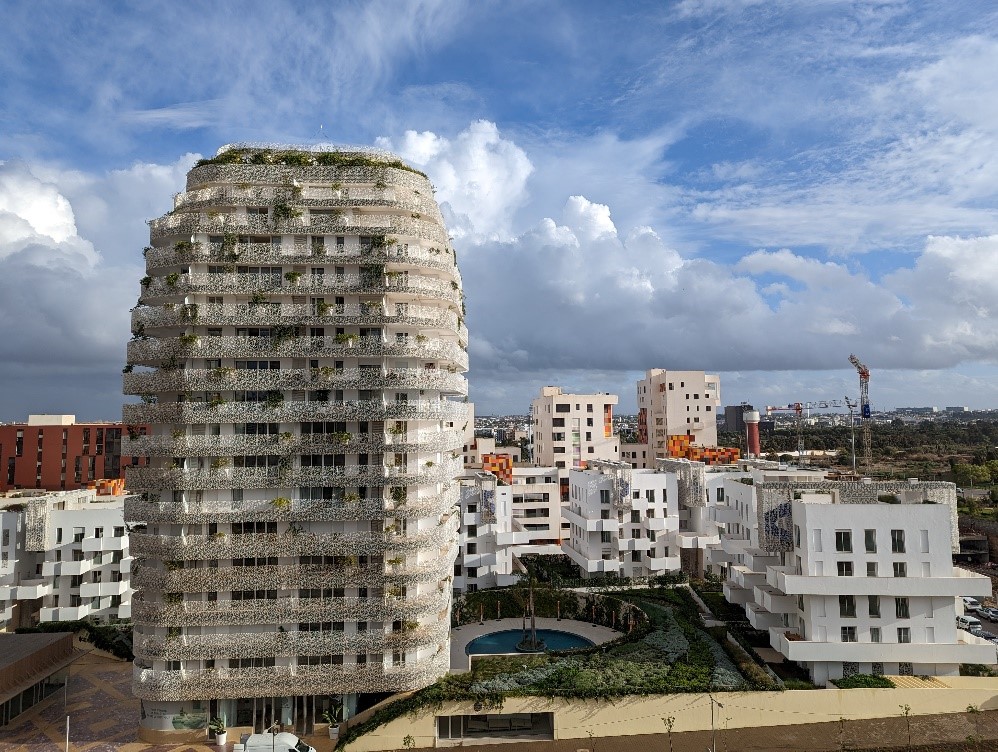 The combination of deep cultural artisanship and modern engineering combined with the powerful design vision make this a distinguished and dominant structure. Featuring stone work, stone carving, wood carving, plaster work, tile work, tadelakt, possibly scaliola, advanced civil and structural engineering and more, it brings together the old and new Morocco in one stunning space capable of serving 105,000 people at one time inside and on the grounds.
Despite these achievements, it seems it is likely also a potential flash point of climate change and the challenging decisions needed to navigate this "new" era. Although the mosque was completed in 1993 and the concept of climate change known then, the broad and widespread dialogue on serious impacts of climate change has seemingly only emerged since that time. As a structure built in part out over the sea to directly reflect and represent a passage from the Qur'an, weathering and stress is already creating damage.
Although completed in 1993, reports indicate that in 2002 structural damage was reported to include "…pillars threatening to collapse, cracked concrete and ruptured steel." (https://www.aljazeera.com/news/2004/1/21/morocco-to-repair-grand-mosque ) While it's entirely possible these issues are solely structural engineering faults, the fact remains that the structure is built into the ocean and higher tides, increases in storm activity and/or severity of storms, or even chemical weathering could all have expensive impacts. It should be, given the materials, a building that with stands hundreds of years of active use, with basic annual maintenance.
I don't have first-hand knowledge of the on-goings of maintenance challenges and design considerations in relation to climate change, as compared to tourist visitation and economic impacts, so we can only observe and make guesses. However, as the built environment of Morocco continues to modernize, and many modern buildings seemingly lack obvious connection to Moroccan design themes, the mosque stands as a reminder of the rich heritage of design craftsmanship using highly functional natural materials.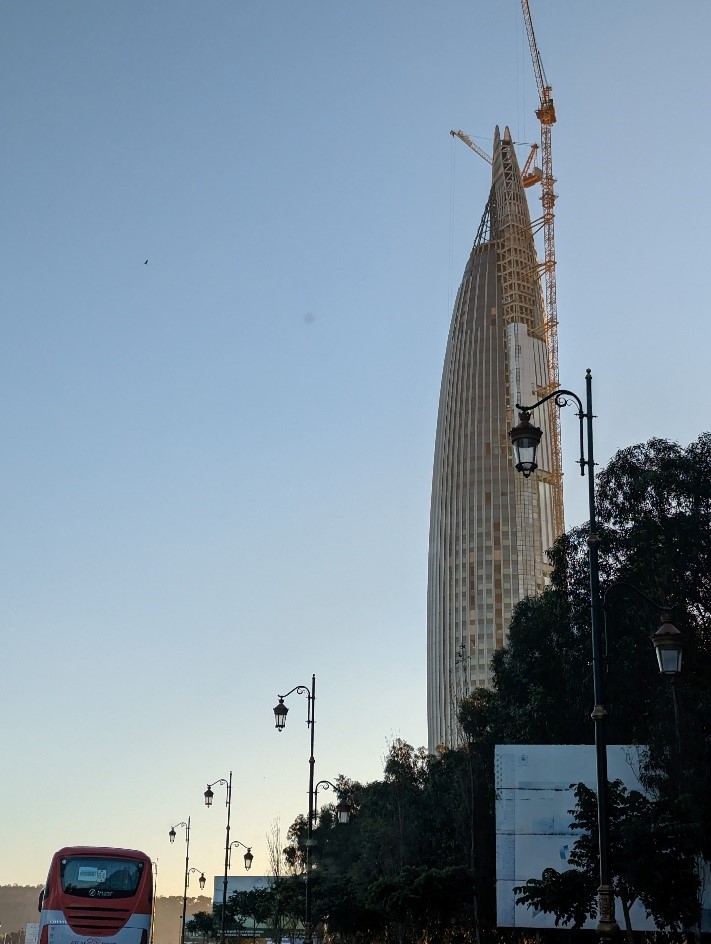 While in Casablanca, we visited the Moroccan Leadership Institute, located in a development of several towers featuring businesses and apartments. The tower developments feature areas of green roofs and are located near a large public park filled with green spaces, including rain gardens. These are evidence of combination modernization balanced with natural elements to resolve existing issues in a highly developed urban environment.
Depending on who I talked with, Morocco is focusing on some climate change issues or they are not at all. However, "Morocco intends to reduce its greenhouse gas emissions by 45.5 per cent by 2030 and achieve a 52 per cent share of renewable energy in its energy mix in the same year."
(https://news.un.org/en/story/2022/01/1110302) These projects are symbols of the old, the traditional, and the new, and of Morocco's work to position itself as a leader in Africa and the world. To continue to do this, it must factor climate change solutions and adaptations into the built environment at the point of design development.