By Gustavo Cua, Guatemala
Approximately 10 months ago I was experiencing different challenges in my life, a few months later browsing the social network Facebook I found on the page of the United States Embassy in Guatemala the call for PFP with the theme of economic empowerment. I decided to apply because it fit with the projects that I had in mind at that moment, however, I did not trust myself; I felt that I was not capable of achieving them. I promised myself that if they chose me, it would be proof that I could do anything, and it would be the beginning of a great adventure in which I would give 100% of myself in all activities.
A few months after having sent the application form, when I least expected it, they called me saying that they had chosen me and that I was moving on to the next phase, which consisted of the interview. From that call, the whole process began, which was not easy, but with a lot of effort, commitment, and responsibility I now find myself participating in this incredible experience.
THE DAY CAME
Amherst, Massachusetts
During the first days of this great experience, I met the ITD team. They are all truly incredible human beings, very committed to what they do. I really admire and respect the work and effort they carry out so that each of the program participants has the best experience possible. On the first day, the rest of the participants and I received different orientations about the trip and the action plan, as well as different talks about leadership.
New York
The stay in New York was simply fascinating, we visited several iconic places in the city such as the One Word Observatory and we also received a very interesting talk about migration from a Barnard College professor that is precisely related to my action plan.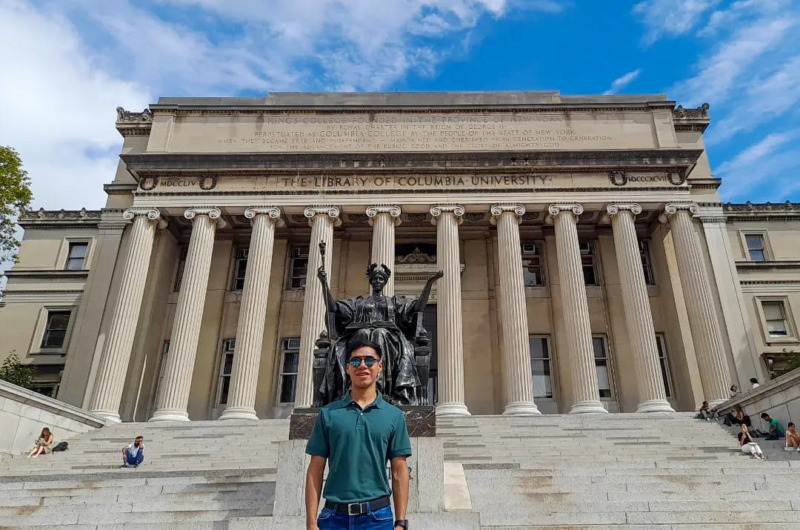 Tucson Arizona (UA School Garden Workshop)
During my first days, I met Jesus Acosta who has made sure that my experience in this great city is the best, I also met the entire School Garden team and the work they do. If I could summarize my experience at School Garden in two words it would be inspiration and growth. Inspiration because the work that each of the members of the School Garden team did inspire me not only on a professional level, but they have also inspired my action plan. Growth because I have been learning a lot and some activities have taken me out of my comfort zone.

What's coming?
Without a doubt I will not return to my community Paxtocá Totonicapán Guatemala being the same; I will return as the best version of myself, with great professional growth, with new friends and contacts, and with a project that I am sure will cause a great impact on my community. I firmly believe that nothing is impossible.
All opinions expressed by the program participants are their own and do not represent nor reflect official views from the Bureau of Educational and Cultural Affairs of the U.S. Department of State, or of the Institute for Training and Development, Inc.