We will be able to transform our realities
By Lucía Gómez, Mexico
I am Lucía Gómez, from the Tsotsil community in Chiapas, Mexico. I am a member of the Indigenous Organization Kintitlik, which is in the Tojolabal language and means 'our seeds that will provide food and fruits tomorrow.' There, we advocate for Indigenous rights and Indigenous women to promote community empowerment and citizen participation. The idea has always been in my mind that if I travel to a foreign country, it should be to learn good practices and share experiences. I found the opportunity through the U.S. Department of State-funded program, implemented by ITD. The call seemed unreal to me; however, I applied for it and started writing my action plan idea. I only had three days to finish it. I submitted the proposal and waited for a response while working on tourism in my community. The wait was long, but it turns out we passed the interview and were approved to participate in the program. I was very excited because I was going to learn and practice the English language, as English is my fourth target language.
It was the first time I was in the United States, and it was the first time, I visited several places such as New York City, Amherst, and Springfield in Massachusetts. In New York, we had a class at Columbia University on migration in Latin America, and it's sad for me to hear these stories because not everyone has these opportunities. Coming to the United States to learn and exchange; many are here for the American dream, some for personal advancement. It's sad because it makes you reflect on what is lacking in your own country. That's why I am interested in public policy advocacy because I feel that from there, I can contribute something to my community and the youth. We bid farewell to New York with mojitos on 5th Avenue with my new friends, sharing how happy we were and our commitment to what we wanted to do in our communities and with our people, along with Luisa, Yoli, Antonio, and Angi.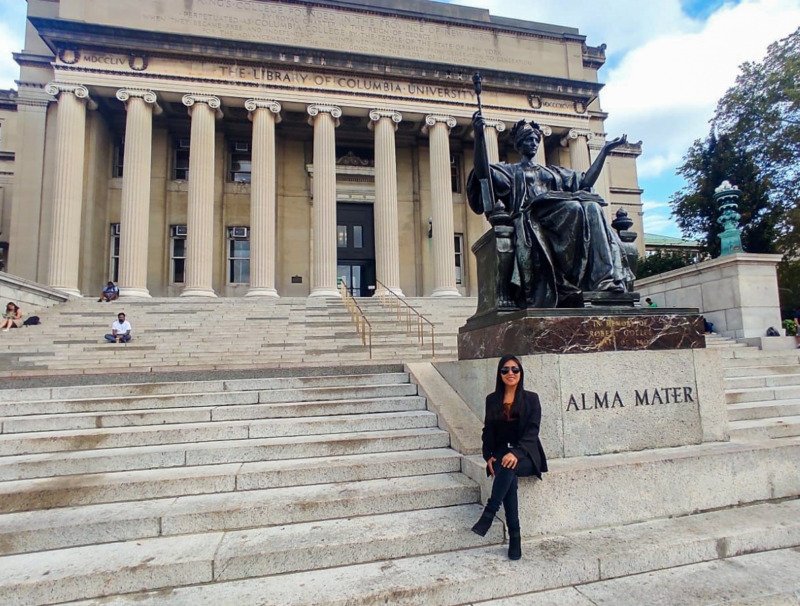 New Ideas and Vision
I had to undertake a long journey to go to my host organization. I took a flight from New York to Seattle, in the state of Washington. My host organization was the Na'ah Illahe Fund, an Indigenous organization. As my host, I had Kate Riley, undoubtedly a great person. There, I had the opportunity to live on Vashon Island. I learned about the organization's activities, and I was interested in their Eli Tilikum project on the conservation of nature in urban areas based on traditional knowledge. I also learned about the organization's activities from the annual reports published on the website and in print to share at conferences and meetings, thus forging alliances and sharing best practices. I visited the territory of the Suquamish Tribe and learned about their history, their sad past, and the good practices they are implementing to revitalize their traditions. It makes me reflect that in Mexico, in our villages, we have a lot to contribute to the world. We have our living culture, our language, our clothing, and our beliefs, which persist and resist. I am proud because I speak my Tsotsil language, and I know my culture.
I will return to my country with a lot of enthusiasm to implement the ideas, aware that it will be a long process. However, nothing is impossible because we are already doing it, we already have it; we just need to organize ourselves and reflect on who we are and what we will do to transform the realities in our community.
All opinions expressed by the program participants are their own and do not represent nor reflect official views from the Bureau of Educational and Cultural Affairs of the U.S. Department of State, or of the Institute for Training and Development, Inc.