By Gavkhar Sultanova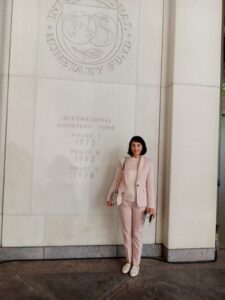 Every person dreams of something and believes that someday their dream will come true. I was so happy and excited when I received an email from the ITD inviting me to participate in the SUSI for Scholars on U.S. Economics and Business program. I had a dream of visiting the United States and seeing the real life of American people. Now I have an incredible opportunity to learn more about the economy, business environment, political system, and culture of the United States and to share this knowledge with students at my home institution.
I was concerned about traveling so far away from home and leaving my family for six weeks before arriving in the United States. But, since my first meeting with ITD staff and other program participants, I have felt more confident and at ease in my new surroundings. We had sessions with prominent American professors, visited various institutions, and participated in amazing cultural activities during the program. We became close friends with my peers from fourteen different countries and explored Boston, New York, and Washington, D.C. together. Now the program is coming to an end, and everyone is feeling the sadness of an imminent parting.
The morning of the fifth of August began with breakfast at the Dupont Circle Hotel in Washington, D.C. Following breakfast, we had a discussion about a sustainable ocean economy with Tracy Rouleau, president of TBD Economics. Tracy explained the meaning and components of the blue economy, as well as its role in boosting economic growth, creating jobs, and improving livelihoods in the United States. She emphasized the importance of preserving the health of the ocean ecosystem in order to ensure the sustainability of the blue economy.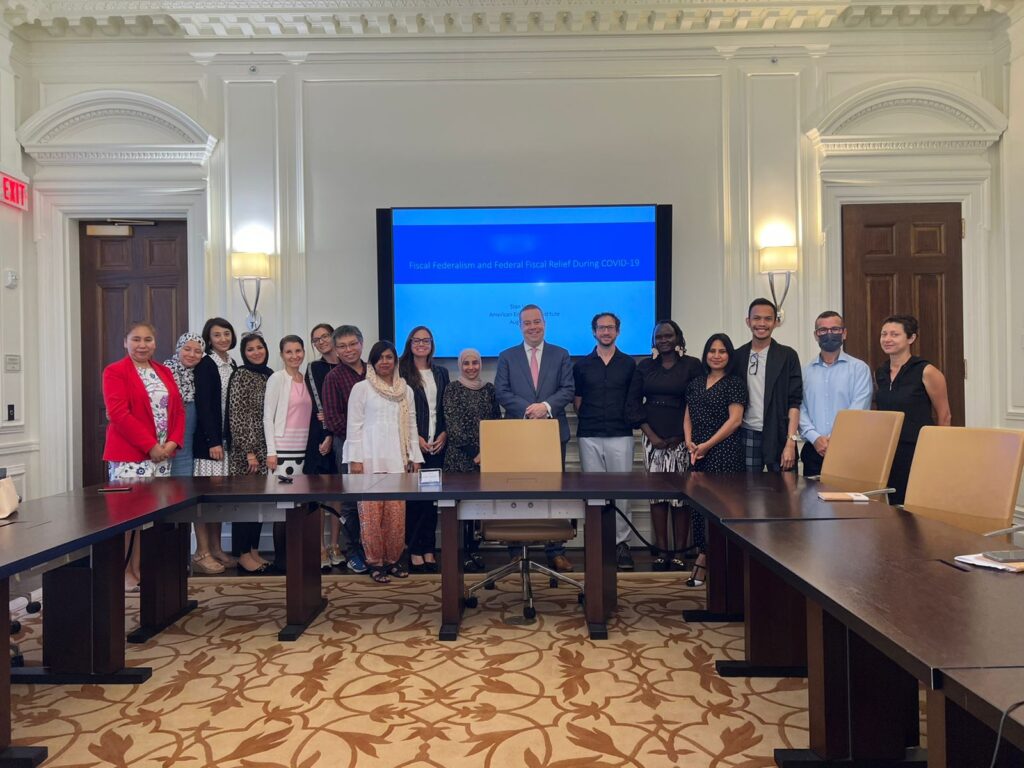 Following this session, we went to the American Enterprise Institute, one of Washington, D.C.'s think tanks. Professor Stan Veuger, Senior Fellow in Economic Policy Studies, explained the system of fiscal federalism in the United States and federal fiscal relief during COVID-19. He also presented the findings of a study that looked at how political representation influences the distribution of federal funds to state and local governments.
We had free time in the afternoon to explore the city. This day, like many others, gave me a lot of impressions, joy, and fun with my friends, and helped me learn more about the US economy.
All opinions expressed by the program participants are their own and do not represent nor reflect official views from the Bureau of Educational and Cultural Affairs of the U.S. Department of State, or of the Institute for Training and Development, Inc.