By Youcef Kerbachi, Algeria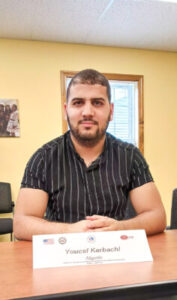 On the third of June, I sadly left my two adorable kids and my lovely wife back home in Algeria and embarked on a journey to the country of Uncle Sam. I had mixed feelings about leaving home. I was excited but at the same time, I knew I would miss my family and my students. In fact, the first day in the US was a difficult one as I was away from my family and loved ones. However, in the presence of 20 like-minded teachers from all over the world, I started having a new family. The more time we spent together, the closer we became. Indeed, the experience of living with 20 different people coming from different cultural backgrounds is definitely a rewarding experience culturally, professionally, and personally. 
As far as the cultural aspect is concerned, meeting 20 different educators from 20  diverse cultures has broadened and deepened my knowledge about cultural diversity in the world. I was happy to learn about various lifestyles, eating habits, and beliefs. Even though we came from different cultures, we managed to tolerate our differences.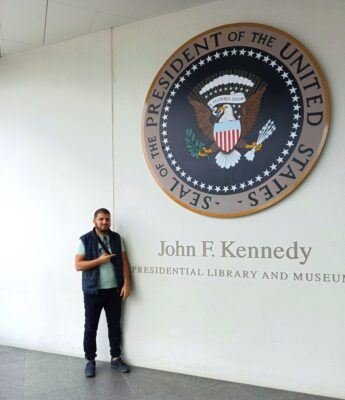 Moreover, socializing with like-minded participants coming from different countries has had a great positive impact on my professional knowledge and skills. Thanks to this program, we had the opportunity to exchange a lot of pedagogical ideas and methods that can help us improve our educational systems back home. Also, we had the chance to critically discuss a wide range of educational issues and find out practical solutions to them.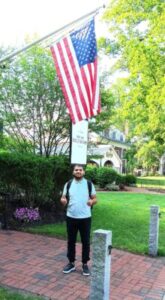 In addition to the cultural and professional aspects of this program, I was also privileged to develop other personal skills. This experience helped me identify my strengths and weaknesses. I also learned how to embrace the diversity around me and become more open-minded. Besides, interacting with the locals has developed my communicative and interpersonal skills, and it helped me better understand some of the stereotypes and prejudices about the US.
All in all, SUSI for educators is a life-changing experience that has widened my knowledge and prospects. The lesson that I have learned in my stay in the ITD house and the United States is that diversity has never been an obstacle to progress because strength lies in differences, not in similarities.
All opinions expressed by the program participants are their own and do not represent nor reflect official views from the Bureau of Educational and Cultural Affairs of the U.S. Department of State, or of the Institute for Training and Development, Inc.