By Angelia Subin, Romania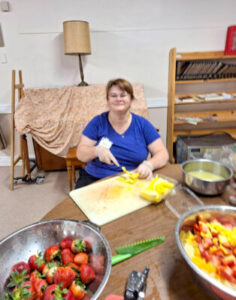 Once I had a dream, an impossible dream for a 14-year-old living in a former communist country, the dream that one day I would get to study in the USA, to have a firsthand experience of American values, history, and culture. My elusive dream suddenly turned into reality on a spring day earlier this year when I checked my inbox. I had been selected to participate in the Study of the US Institutes for Secondary School Educators at ITD in Amherst, Massachusetts.
No need to say that reality has by far surpassed my dream. Not only did it offer me the time and opportunity to reflect on Martin Luther King's celebrated speech, but it has also opened up new interesting perspectives on hotly debated topics such as civil rights, economics and race, religious pluralism, LGBTQ rights, immigration, women's movements and public health in the US. For me, the highlights of the second week were undoubtedly Bruce Watson's Freedom Summer and Building Resilience through Trauma-Informed SEL Strategies, presented by Celine Mudahakana, a UMass doctoral student. While both workshops similarly provided a hands-on approach on two very different topics, showing us how we might teach these strategies and goals to our students, the former shed light on the civil rights movement, from its origins up to the summer of 1964, when 700 college students journeyed to Mississippi, teaching in "Freedom Schools", registering voters and paving the way for massive change in American civil rights. On the other hand, the latter offered detailed insight into SEL competencies, and restorative vs punitive discipline, showing us how to create a safe learning environment, and making us reflect on lessons we have learned from this year and things we want to leave behind.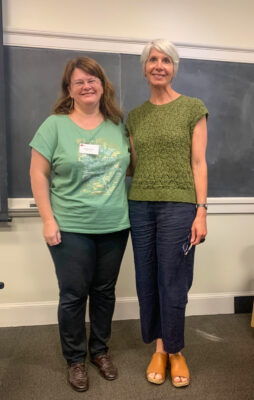 Apart from the intensive academic work in the Amherst College classroom, my life was enriched with a unique experience taught by ordinary American people. I cannot go on without mentioning how much I enjoyed doing community service, an intrinsic part of the American lifestyle. Preparing and sharing meals at Not Bread Alone helped us build social bonds not only with local people in need but also with our fellow SUSI colleagues. We all enjoyed setting up tables, chopping vegetables and fruit, cooking, sweeping, and serving in a nurturing environment. We refueled and connected with others in our community. I will never forget being called "angels" at one point throughout the evening, and I can only hope that our helping hands and smiling faces made a little bit of a difference in someone's life that day.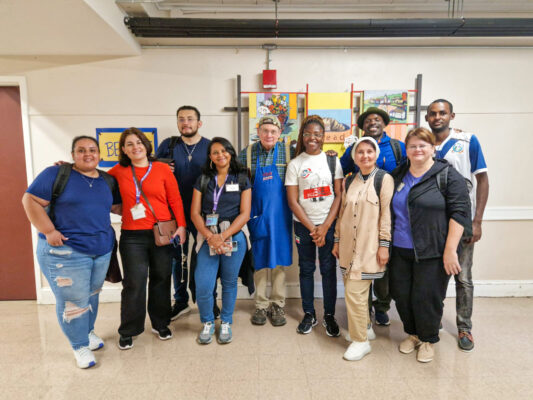 The second-week program, packed with thought-provoking lectures and exciting activities, has undeniably kept us all on our toes. I am looking forward to seeing what else SUSI has in store for us in the weeks to come!
Thank you, ITD!
All opinions expressed by the program participants are their own and do not represent nor reflect official views from the Bureau of Educational and Cultural Affairs of the U.S. Department of State, or of the Institute for Training and Development, Inc.