By Hamdi Elghoul, Tunisia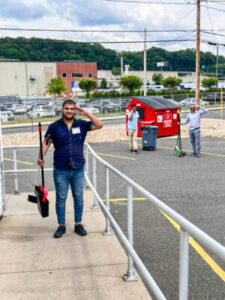 I was fortunate enough to participate in SUSI for secondary educators, cohort Summer 2023. The experience was amazing, and it allowed me to get more exposure to American cultural and educational systems. The exchange program introduced me to new perspectives, and I have been able to exchange ideas with fellow teachers. The experience was not only educational, but it was also a lot of fun, and I thoroughly enjoyed every moment of it. Throughout my exchange program, I was amazed by the support I received from the Institute for Training and Development (ITD) staff. They went out of their way to make sure that we had a great experience.
In the following few lines, I am going to tell you a real anecdote on how what you give today you get tomorrow. I had the opportunity to volunteer for Lorraine's Soup Kitchen and Pantry, a nonprofit organization in Amherst, MA, US that provides free meals for those in need. It was a truly enlightening experience that allowed me to engage with the community and make a difference. I was impressed with the organization and efficiency of the group, as everyone had a designated role and worked together seamlessly. Throughout the visit, we cooked, cleaned, and served food to a diverse group of people who were grateful for the warm meal and our presence. It was amazing to see the impact we could make by simply providing a meal to those who are struggling to make ends meet. The experience was not only rewarding but also humbling. It reminded me of the importance of giving back and the power of small acts of kindness. I feel fortunate to have had the opportunity to volunteer for Lorraine's Soup Kitchen and I would encourage others to get involved in any way they can, whether it's volunteering their time, donating, or simply spreading the word about the amazing work this organization is doing to support the community. So, I can say that it was one of the best experiences of my life.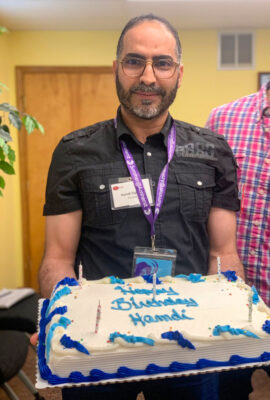 A day after volunteering at Lorraine's, I got back what I gave the day before. It was one of the most memorable moments when the ITD staff surprised me with a birthday cake. I had no inkling that they even knew my birthday was around the corner, but the cake came as a surprise, and it was a welcome surprise too! So it's obvious that what we do today has implications for tomorrow, and it is crucial to make decisions and take actions that will lead to positive outcomes. Volunteering is an excellent way to serve the community and make a difference in people's lives, and it can lead to unexpected rewards and recognition that motivate us to continue to strive for excellence. As an exchange teacher, one could experience bouts of loneliness due to being away from their family, but the ITD staff was always there to lend an ear and offer support. They made me feel at home, and I was grateful for that. The team was professional, and they executed their roles admirably. I saw firsthand how much of an impact the ITD had on the lives of the exchange teachers.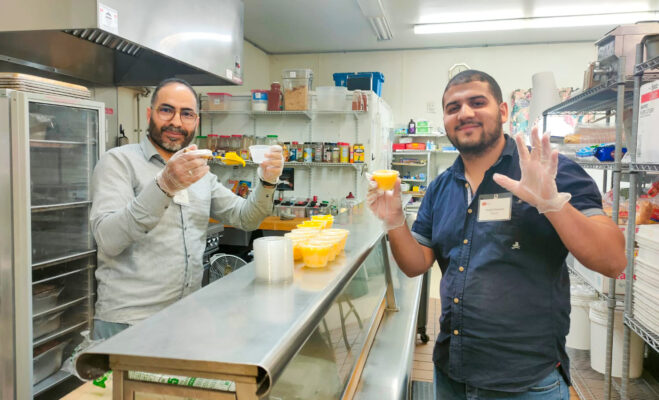 In conclusion, participating in the exchange program as a teacher in Amherst, MA, USA was an experience that I would treasure forever. It opened my mind to multiculturalism and diversity in its entirety and showed me how the American educational system works. The ITD staff was not only professional and knowledgeable but also supportive and caring. Their act of kindness in surprising me with a birthday cake was the cherry on top of the cake, and it is something I will not forget in a hurry. I am grateful for the experience and the support I received from the ITD staff. Let me finish with a quote by Martin Luther King, Jr. "Everybody can be great…because anybody can serve. You don't have to have a college degree to serve. You don't have to make your subject and verb agree to serve. You only need a heart full of grace. A soul generated by love."
All opinions expressed by the program participants are their own and do not represent nor reflect official views from the Bureau of Educational and Cultural Affairs of the U.S. Department of State, or of the Institute for Training and Development, Inc.