By Gunhild Jensen, Norway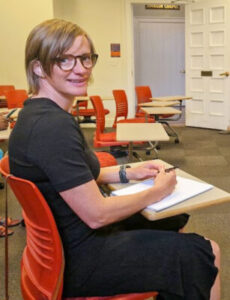 Regretting never studying abroad in general or in the USA specifically, it is great to be granted a Fulbright scholarship and participate in ITD's SUSI summer program for English teachers. I applied for the program in the hopes of acquiring more diverse perspectives about the USA rather than what is communicated through mainstream media in Norway. The newsflashes have been rather gloomy the past few years and to many of us, the USA seems to be going in the wrong direction. While some Americans seem to be disheartened about the development, others come across as optimistic and hopeful about the future. After all, great changes have been made in the past. As America has had and still has a great influence on Western Europe, it's uplifting to discover that many have faith in the democratic institutions and processes of the country. I'm eager to discover more and have the chance to ask questions about all the issues I really don't get and that never stops to fascinate me, be it Supreme Court decisions or the culture wars in American schools.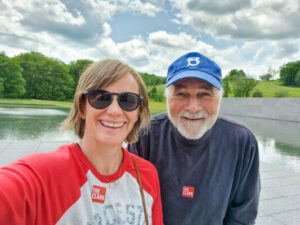 On previous visits to the US, I have been lucky to experience American hospitality and friendliness, and the stay in Massachusetts is no exception. People I meet on my runs say hello, some have stopped and initiated conversations with us in the line-up for delicious New England ice cream, the rafting guide was interested in hearing about our countries, and others have opened their homes and given of their time to show us various ways of American life. I spent a day with a vigorous Norwegian-American English teacher, in his mid-70s from Brooklyn, New York. Despite the age difference we shared many of the same interests and had fun and interesting conversations about Norwegian immigration to the US, literature, teaching challenges, and experiences. However, I couldn't really "top" his stories from teaching mafia kids in Brooklyn in the 1970s…
An essential benefit of the program is meeting nineteen other English teachers from every corner of the world. Despite having different points of departure for our teaching, such as the number of students in class and (in)sufficient facilities, we all fight for and are concerned about many of the same issues. The number of hours to teach, salaries and benefits, union memberships, mental health among the students, consequences of lockdown during Covid as well as expectations from leaders and politicians seem to be universal concerns.
All opinions expressed by the program participants are their own and do not represent nor reflect official views from the Bureau of Educational and Cultural Affairs of the U.S. Department of State, or of the Institute for Training and Development, Inc.