By Кошарна Оксана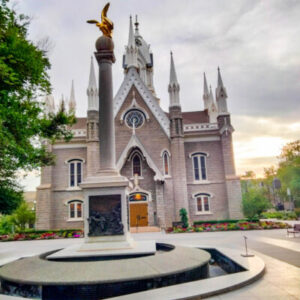 What do you know about the west of the USA? First thing I can think about because of popular westerns is brave cowboys in their recognizable brown or black hats and native Americans. The second thing is that it is a home of mysterious Mormons.
During our studying within the educational program SUSI in ITD, Massachusetts we had
a great chance to find more about this part of the USA. Our first day was in the capital city of the state Utah, Salt Lake City.
At first glance I would describe this place as a cozy beautiful city with rich history. It is a mountain desert. The climate there is dry and hot in summer and snowy in winter. The city is not crowded and touristy and you can find a lot of places to go sightseeing like historical sites, parks, gardens, theatres or shopping centers. There are lots of beautiful spots and buildings. Nobody can disturb you while you are admiring the picturesque mountainous landscape of the city.
Numerous places are connected with Mormons or the Church of Jesus Christ of Latter- days Saints. Of course, Temple Square is a must- see. It is a place where the city began to take shape and its center. It is interesting that Salt Lake City's street system places each address in indication of how many blocks are they north, south, east or west from the Temple Square. In the city you can find Family history library, the largest genealogical repository in the world. So there you can find data about your ancestors.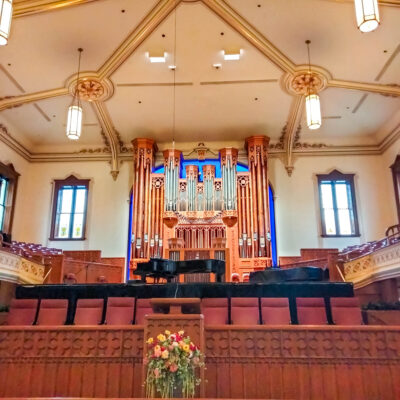 As for me, I also visited Brigham Young Historic park which represented the life of early pioneers and I found there so familiar for the Ukrainians plants like tomatoes, eggplants, cucumbers etc, the Lion and the Beehive houses which were the residences for official visitors, Washington Square Park with the city council building.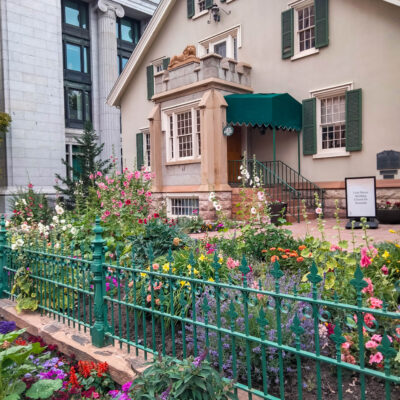 I would like to say that Salt Lake City is a city with own unique charm and it is great for intellectual adventurers.
All opinions expressed by the program participants are their own and do not represent nor reflect official views from the Bureau of Educational and Cultural Affairs of the U.S. Department of State, or of the Institute for Training and Development, Inc.