July 6, 2022, Study of the U.S. Institutes
By Reja Glady Joseph, South Sudan
The Study of United State Institutes (SUSI) brought Economic Scholars from 15 Countries to discuss United States of American Economics and Business. The scholars' express areas of research, working conditions and future research engagements and collaboration. The team promise to collaborate in research, teaching, economic data access, conference key notes speakers/participants and implementation of polices that promote gender equity. To the participant's surprise, 12 out of 15 (80%) of the scholars are Female Economists which is rear given that Economics field is considered as male dominance.
The tour to Boston Anthenaeum revealed operations of financial institutions such as hand-written ledgers, cash deposits and withdrawal transactions, display of original paper money and bank act and rules information. The library books were arranged according to Cutter and Library of Congress, and the words written at the entrance of Boston Anthenaeum, "we 're building the possibility, we're building the future"; these words impressed me and my team as am ready to build the possibility and the future of South Sudan and the Globe. Thanks to the Department of States and Institute of Training and Development for connecting economic scholars for future research and academic engagements.
Hana's Birthday celebrations signifies unity in diversity. The music concert at the Central Library relaxed my mind and as I enjoy the event, we had discussions of PhD scholarships and cultural practices. On our way to Suffolk University, 4 strangers greeted me with smiles that impressed the team.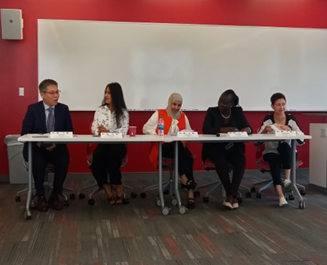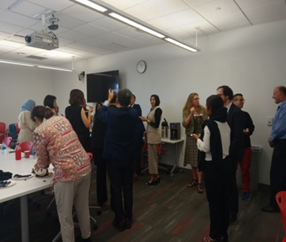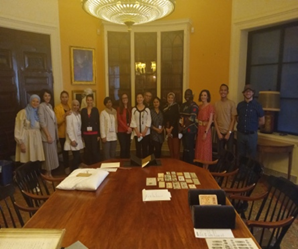 All opinions expressed by the program participants are their own and do not represent nor reflect official views from the Bureau of Educational and Cultural Affairs of the U.S. Department of State, or of the Institute for Training and Development, Inc.