By Dr. Sabiha Akhter, Torrens University Australia
One of my favourite idols Steve Jobs once said, "The only way to do great work is to love what you do." I wholeheartedly agree with this statement. When I do something in my life, I try to enjoy it, no matter how challenging it is.
Coming to Boston from Australia was not an easy decision for me due to my work, family commitments and of course my extreme homesickness. After reading details about the SUSI fellowship with ITD, I took the challenge because I wanted to do something I love. So far, it has been a great time with my peers in this amazing city. I am enjoying every single event we are doing in this program.
A day with Waffle, Blue Economy and Arlington Church
On the 8th of July Friday, I started my day by making waffles for my breakfast at Suffolk University dining hall. Like other days, I enjoy having breakfast with my peers who came from 14 different countries. Because of these phenomenal individuals, my days are fun and full of excitement.
After breakfast, we attended a lecture with Dr Lindsey Wiiliams on Blue Economy. I found the lecture educational and extremely useful as Blue Economy is one of my research interests and in future, I am planning to do some more research on this topic.
In the afternoon, we were scheduled for a volunteering job. I love volunteering. In Australia, I am an active volunteer for The Smith Family, which is an Australian children's charity helping disadvantaged children to get the most out of their education. Undoubtedly, I was extremely thrilled to get an opportunity to work as a volunteer for disadvantaged populations who need assistance in Boston.
We arrived at Arlington church for volunteering at 5 pm. Every Friday, the church provides free meals, clothes and toiletries to the homeless and disadvantaged. Our job was to serve food and distribute clothes on demand. Although it was challenging to serve more than 100 hungry people and find clothes they desire from the pile of clothes in different colours and sizes, in the end, I find it very satisfying. After we feed them, we cleaned up all the dishes and mopped the floor. It was a terrific experience.
I felt accomplished and happy, after having a long day. I am eager for tomorrow to do more. I am planning to enrich my experience from this amazing SUSI journey, because I am putting my heart into it, adhering to my motto, "Love what you do".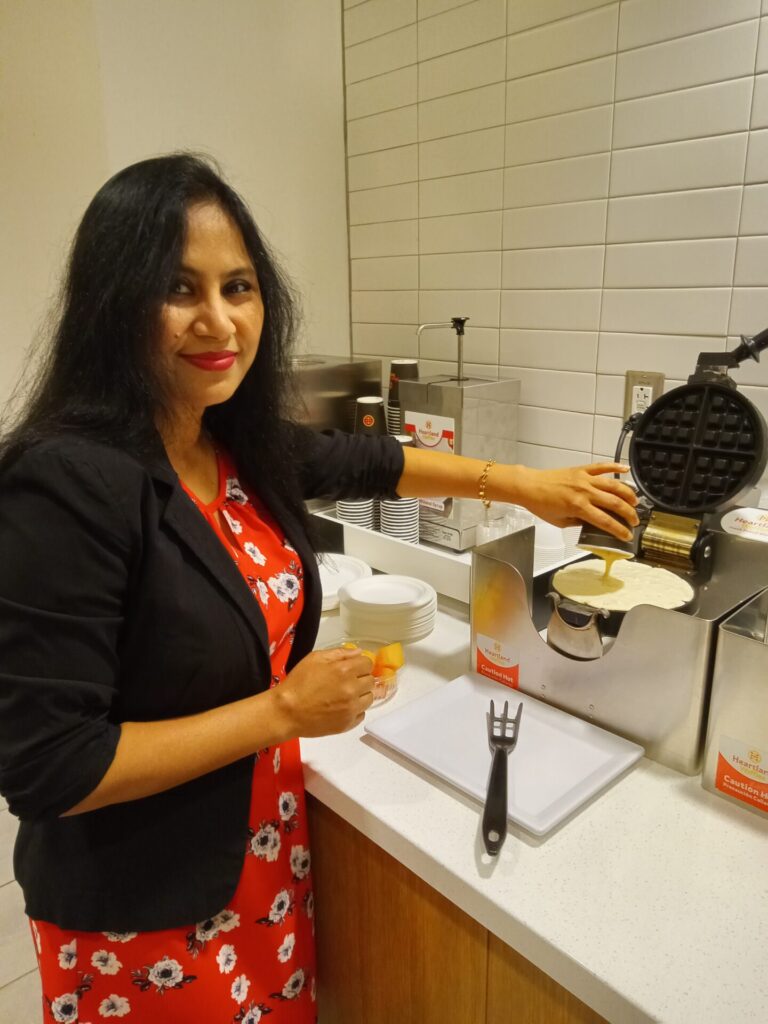 All opinions expressed by the program participants are their own and do not represent nor reflect official views from the Bureau of Educational and Cultural Affairs of the U.S. Department of State, or of the Institute for Training and Development, Inc.